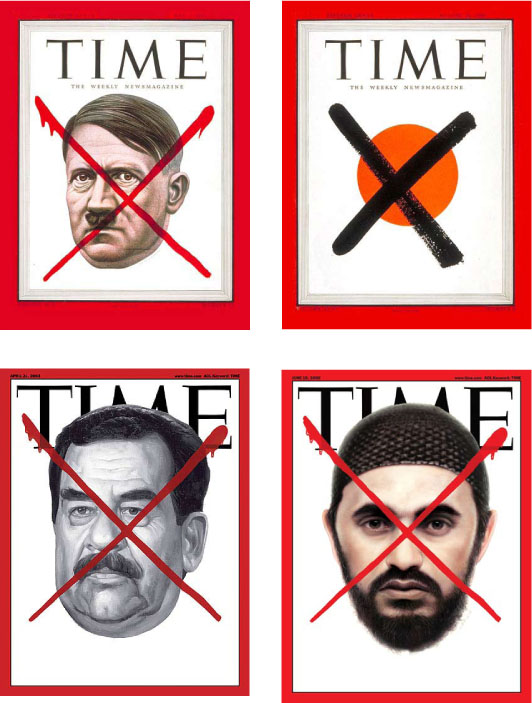 Top left: Time, Adolf Hitler, May 1945. Top right: End of the war with Japan, September 1945. Bottom left: Saddam Hussein, April 2003. Bottom right: Abu Mousab al-Zarqawi. Bottom two covers, art direction: Arthur Hochstein.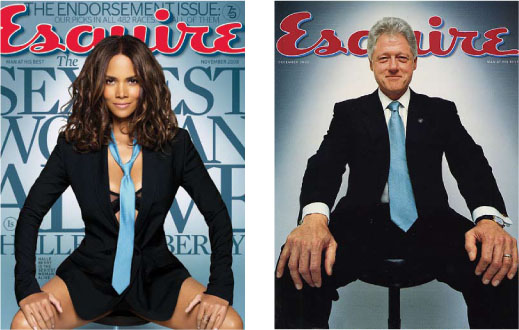 Left: Esquire, November 2008, Halle Barry (art director: David Curcurito). Right: Esquire, Bill Clinton, December 2000. Photograph by Platon, art director: John Korpics.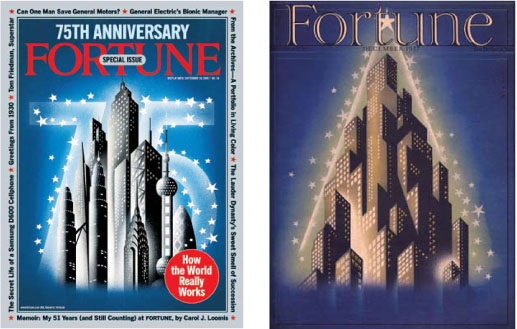 Left: Fortune, September 2005, illustration by David Cowles, art director: Robert Newman.
Ali strikes again and Tupac via JFK
This is an opinion piece. The views expressed in this article are those of just the author.