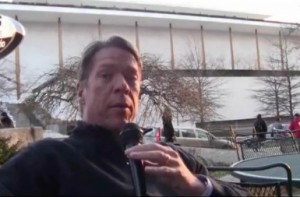 All of the real action at the Conservative Political Action Conference goes on behind the scenes, and one notable trend emerged in my private conversations with prominent conservatives at the confab: most offered effusive praise for President Obama over his handling of terrorism. I related this to National Journal Hill correspondent Major Garrett during our exclusive interview, and asked if he thought the issue would come up in the 2012 campaign.

This past weekend marked my third CPAC gathering, and it never ceases to amaze me how different the real undercurrent of the conservative movement is from the facade most people see. Once both sides drop the pandering to the lowest common denominator, a surprising amount of agreement emerges.
For example, even though the Republican Party still lags on gay rights, there's been a consensus among influential conservatives, for years, that marriage equality and the repeal of DADT are/were inevitable, and no big deal. Turn off the cameras, and they'll tell you that the only obstacle to sensible gun control laws is the NRA-concocted specter of a slippery slope.
This year, the big surprise was the degree to which conservatives support Obama's handling of terrorism. I'm not talking about grudging respect here, but actual, full-throated praise, made all the more surprising by the movement's consistent effort to portray the President as weak.
In this section of our exclusive interview, I shared my observation with Major Garrett, and asked him how the issue of terrorism might play out in the 2012 campaign:
This is an opinion piece. The views expressed in this article are those of just the author.