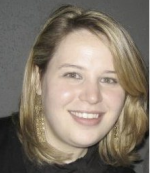 New York is a city where you can learn 1,000 new things every day. It's a place where you can get a grad education without ever sitting behind a desk. Every venue is a classroom. The public library, parks, bookstores, theaters, restaurants, squares, streets, hotel lobbies, bars, subway cars. With the amount of information I've consumed, I should have my MFA by now.
One of my favorite classrooms in this city is the Barnes & Noble in Union Square. Last week, I attended back-to-back (and free!) talks with Nora Ephron. Nora's reading wasn't a traditional reading, rather, it was a master class from one of the most creative minds in this fair city.
Nora was at B&N to pimp her new book, "I Remember Nothing." She got up to the podium and said the thing most everyone wishes a writer would say: "I'm not going to read from my book tonight. Instead, I'm going to tell you about two of my most defining moments as a writer."
Yes, Nora. YES.
She talked about how she grew up wanting to be a journalist, and how in high school, she joined the staff of the school paper. The teacher wrote the essential rules of reporting on the blackboard:
Who
What
When
Where
Why
How
and told them the following: On Thursday, during school hours, the faculty and staff of Beverly Hills High School will board a bus and take a trip to an educational conference in West Hollywood to see Speaker X talk about arts in education.
From there, Nora said they had to retype the information he gave them. The students clacked away on their typewriters. The teacher collected their papers, looked through them all and said they missed out on the most important part of the story: On Thursday, there will be no classes at Beverly Hills High School as all faculty and staff will board a bus and take a trip to an educational conference …
Flip the script. Find the angle. Tell the audience what they want to hear, or didn't know they wanted to hear. Nora said journalism was like fitting together a puzzle. When you get it right, everything snaps into place. This simple exercise changed the way she looked at writing.
Ephron's next lightbulb moment occurred when she was writing the script for the movie, Silkwood. She was working closely with the film's director, Mike Nichols, who told her screenwriting was all about narrative. He offered up this story as an illustration:
There was a man and a woman who lived on an island peninsula. They were married. The man invited his mother to visit with them on the peninsula. Shortly after her arrival, he was called away on business. Since he was out of town, his wife used this opportunity to take the ferry to the mainland to visit her lover. They made love all day. She ran to catch the last ferry back to the island peninsula. She had just missed it. She begged the ferry captain to take her back, so her mother-in-law wouldn't be suspicious. He said he would only do it for six times the amount of a ferry ticket. She didn't have the money. He turned her away. She started to walk home to the island peninsula. On the way back, she was raped and killed. The question is: Whose fault was her rape/murder? The rapist/murderer? The ferry captain? The Woman? her husband? Her mother-in-law? Her lover?
Within seconds of hearing this question posed, I had constructed an internal narrative wherein the mother-in-law was at fault. The story I came up with was a long one, but it only took me five seconds to decide who was at fault … the exact amount of time Nora let the audience think about the question before she revealed that there wasn't an answer; Mike Nichols told her it was all about whose story you chose to tell. Narrative is about perspectives. Who sees what and how they see it.
Nora's stories were deceptively simple. Like some of her best movies, they revealed layers of intricacies beneath the surface of a standard boy-meets-girl plot line. Little rabbit holes of genius. After the storytelling, Nora signed books. I'm not big on the signed books, but I had a first edition of her book Scribble Scribble: Notes on the Media (still surprisingly relevant today) and I really wanted to get it signed. As she signed the book, she told me I could get a copy of it for three dollars on eBay. I replied back: "Well, now it will be worth four."
Ashley Van Buren is a writer and film production freelancer. She has contributed writing to The Huffington Post, Women & Hollywood, and TDF Stages. If you read quickly, you can catch her name in the credits of seven feature films. She blogs regularly at thebrow.org
Have a tip we should know? tips@mediaite.com