Melania Trump Nude Photos Raise Questions About Whether She Immigrated Illegally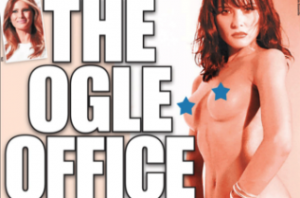 Recently rereleased nude photos of Melania Trump have raised more than just eyebrows, they've also raised questions about whether the former model has been entirely truthful about her story of immigrating to the United States.
Trump has long claimed that she first came to the country in 1996 and that she followed all the rules. "You follow the rules. You follow the law. Every few months you need to fly back to Europe and stamp your visa. After a few visas, I applied for a green card and got it in 2001," she told Bazaar in January.
But Politico notes that the nude photos recently reprinted on the cover of The New York Post date back to 1995 and were taken within the United States. Likewise, the way she describes reapplying for her visa by leaving the country and reapplying in Europe every few months are not consistent with an H-1B working visa, which lasts three years and can be renewed in the country.
Instead, Trump's description of her visa process is more consistent with either a B-1 Temporary Business Visitor or B-2 tourist visa. Neither allow the visa-holder to work in the United States. If Trump did work in the United States while in the country on either visa, she would be considered an illegal immigrant.
Politico reports that if she did work in the country illegally, it could have repercussions even today: "Visa fraud would call into question a green card application and subsequent citizenship application, said immigration lawyers — thus raising questions about Melania Trump's legal status, even today, despite her marriage to a U.S. citizen."
[Image via screengrab]
——
>>Follow Alex Griswold (@HashtagGriswold) on Twitter
Have a tip we should know? tips@mediaite.com