New York Times Runs Editor's Note Explaining Clinton Email Story Discrepencies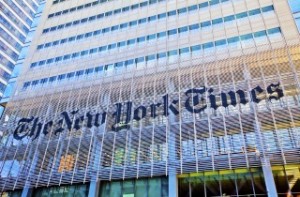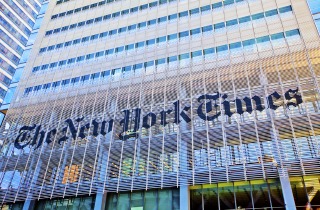 The New York Times took the unusual step of running an A2 editorial note explaining what went wrong in last week's coverage of a requested inquiry into Hillary Clinton's private email accounts.
The Times received a great deal of criticism for initially reporting that the requested investigation was into Clinton's use of private email, but then stealthily editing the story to downplay Clinton's role. The Times admits that it should have issued a correction.
"Shortly after the article was published online, however, aides to Mrs. Clinton contacted one reporter to dispute the account," the editors write. "After consultation between editors and reporters, the first paragraph was edited to say the investigation was requested 'into whether sensitive government information was mishandled,' rather than into whether Mrs. Clinton herself mishandled information. That type of substantive change should have been noted immediately for readers; instead, a correction was not appended to the article until hours later."
But in response to criticism of its reporting that the investigation into Clinton's emails was criminal in nature (it wasn't), the Times tacitly placed the blame on government officials. "As other news organizations followed up on The Times's report, the Justice Department confirmed to them that a 'criminal' investigation had been requested. Officials also gave that description again to Times reporters who were rechecking their initial story."
"But later in the day, the Justice Department and the inspectors general said that the request was not a 'criminal referral' but rather a 'security referral,' meant to alert the F.B.I. about a potential mishandling of classified information. It was not clear how the discrepancy arose," the Times writes. Nonetheless, they admit it was a mistake to wait until Saturday to update the piece's language.
[Image via Shutterstock]
——
>>Follow Alex Griswold (@HashtagGriswold) on Twitter
Have a tip we should know? tips@mediaite.com