NY Post Op Ed Blames Bishop Tutu and Jimmy Carter For Anti-Semitic Rants of Sheen, Galliano and Gibson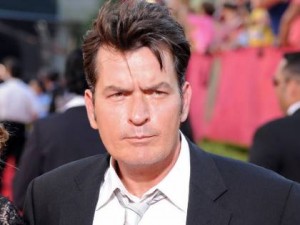 Bill Maher was not the only one to notice that this was a big week for anti-semitism. Harvard law professor and renowned defense attorney Alan Dershowitz wrote an op-ed in the New York Post today, where he suggested he's not shocked that such bigotry is emerging from underground, and more surprisingly, expressed his opinion that former President Jimmy Carter and Bishop Desmond Tutu were responsible for helping to legitimize Jew-bashing.
What troubles Dershowitz most is that recently he found higher levels of intolerance on university campuses "directed against Jewish students and faculty who support Israel." Dershowitz concludes that the line between attacking Israel and attacking Jewish people as a whole has been blurred:
By thus blurring the line between legitimate political criticism and illegitimate bigotry, widely admired people like Tutu and Carter legitimize the kind of anti-Semitic attitudes that manifest themselves in the rants of celebrities like [John] Galliano, [Charlie] Sheen and [Mel] Gibson.
Just as disagreeing with President Obama's policies does not warrant calling his political opponents "racist," neither should those who disagree with American policies to support Israel instantly be branded "anti-semitic." Dershowitz though makes a convincing argument that anti-Israel rhetoric, often with anti-semitic undertones, has slowly paved the way for the deep-seated beliefs of many to be revealed today without as much hesitation. However, despite Dershowitz's noble effort to explain "Why the Jews" are targeted for such hatred, since no good answer could possibly ever exist, the sad truth is that attempting to explain irrational thoughts unfortunately seems to be a futile exercise.
Check out Dershowitz's full op-ed.
Have a tip we should know? [email protected]