NYT Co. Confirms Sale of Globe; Sulzberger Emphasizes 'Financial Stability' and 'Continuity'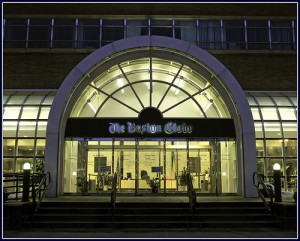 The New York Times Company announced yesterday, in a quarterly 10-Q statement to the Securities and Exchange Commission, that it has been working with Goldman, Sachs & Co. for the last two months to find a buyer for the Boston Globe, among other properties in its New England Media Group.
This morning the Globe followed-up on the news with an interview with NYT Co. chairman Arthur O. Sulzberger Jr. and chief executive Janet Robinson, who say they are in no rush to sell the group of papers, which also includes the Worcester Telegram & Gazette and the Globe's website, Boston.com.
"What's important here is that the Globe be maintained as a viable business entity," Sulzberger told the Globe in some of his first words on the topic of a sale, "whether it's sold or we continue to operate it, and to make sure it has the financial stability to ensure its continuity. We're committed to that.''
Still no word on why the Times Co. waited until now to announce the sale.
The Globe has also reported on three possible buyers for the New England Media Group. The Beverly Hills-based private equity firm Platinum Equity, which purchased the San Diego Union-Tribune in March and specializes in handling distressed companies, has bid $35 million, with the added cost of $59 million in pension liability assumption. Another bid came from Jack Connors, a businessman and philanthropist based in Boston, and Stephen Pagliuca, co-owner of the Boston Celtics and an executive at Bain Capital, who are seeking to finance Globe reporting through a non-profit foundation.
Steve Taylor, whose family sold the Globe to the Times Co. for $1.1 billion in 1993, is also involved in the bidding process.
Have a tip we should know? tips@mediaite.com