Obama's Half-Uncle Asks To 'Call the White House' After Massachusetts DUI Arrest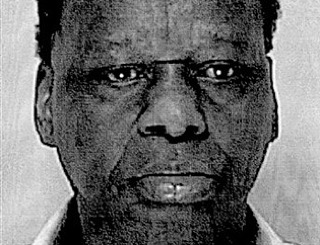 And now, from the "embarrassing relatives" department: an individual identified as an illegal alien by the Boston Herald was arrested in Framingham, Massachusetts for drunk driving. When taken into custody, the 67-year-old male requested to make a call to the White House– likely not a terribly uncommon request for an intoxicated person in custody, but Onyango Obama had better reason than most for the call: his half-nephew lives there.
Both the Herald and the Globe reported the incident occurring last Wednesday, in which, according to the Globe:
Onyango Obama, 67, of Framingham, the half-brother of the president's late father, was arrested Wednesday at 7:05 p.m. at the corner of Waverly and South streets, said Middlesex district attorney's spokeswoman Cara O'Brien. When the elder Obama was asked if he wanted to make a phone call to arrange for bail, he said,"I think I will call the White House," according to the police report. […]

The report goes on to say that Onyango Obama was stopped after he allegedly made a quick turn in front of a police officer, forcing both the officer and the driver of a car behind the officer to slam on their brakes. […]

Obama initially claimed not to have been drinking but then acknowledged having one beer and then a second beer, the report said. The officer said Obama then failed three field sobriety tests and was booked without further incident.
Calling the White House would likely have done even less than usual last Wednesday, as the President was vacationing… in Massachusetts.
The Herald went a step further and contacted the President's aunt, Zeituni Onyango, who responded: "'Why don't you go to 1600 Pennsylvania Ave. in Washington, D.C. and ask your president? Not me.' She then hung up on a reporter." Both newspapers report that Onyango Obama has enlisted the help of Zeituni Onyango's immigration attorney, who helped her with a claim that made headlines several years ago– though the arrest is surely not going to help fight his already illegal status in the country.
Have a tip we should know? tips@mediaite.com