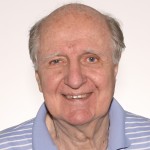 "The clear formula for magazine success now: Target America's stupidest readers" a wise guy from Gawker suggested the other day, in commentary on the list of the eleven magazines that showed profit and growth for the first six months of 2009.
Smug, perhaps. But not to be dismissed. For people who are trying desperately to think of any ways possible to cope, survive, even prosper in the erupting, exploding, futuristic new world of journalism, the idea of salvation among the stupid might be worth some consideration.
But wait a second. The Week, one of the eleven, is far from stupid. Simplified, yes, but only in regard to how it delivers content from across a wide range of sources: Every major national newspaper and many minor ones; political magazines like The New Republic, The Nation, and The Weekly Standard; sites like Slate, Salon and Politico; numerous foreign publications. Disagree as you may with some of these titles, you would be hard-pressed to describe them as "stupid."
Nor would that describe how The Week has been run. It's been a powerhouse from its start in 2001, growing circulation from 100,000 to 150,000 in 2003, 200,000 in 2004, 400,000 in 2006, 500,000 now, all the while doubling its revenue. It's also a powerhouse under control. In 2006 "we realized that if we kept our price at $30 a year, we would wind up heading towards a million circ," President Steve Kotok told me. "We just didn't think that that was best for our business, so we raised the price to $50, and kind of moderated our growth, and reaped a lot more revenue. Kept our ad rates high, too – raising them, not cutting them, as we hear other people are doing." Its circulation subsequently went up.
How could they do that? Editors, he says. Call them curators, mediators, selectors, disciplinarians taming the flood of aggregators – it's their job to cull the best (or most provocative) reporting and analysis from around the world in a slim, digestible package for The Week's busy – but enlightened – readers. "The Week is not for everyone," says Kotok, who defines his readers as "the thoughtful, opinion leader type – frankly elitist." "Most people can go to their Google news and that's good enough for them. Fine. But our readers are the ones who check the Google News and it might not be enough. They haven't gotten the context, the perspective, the opinion. Those are our readers, that 5 percent of the people who want more…. Quite simply, we believe our editors are going to make a better selection of content for that reader than an algorithm or a Google or the wisdom of crowds."
Nor does The Week overload the reader with this selection of the best: It limits edit pages to 34 per edition, no matter what. "We used to formally limit advertising," Kotok recalls. "Now we structurally limit it by keeping our rates high, raising them every year, and not breaking our format to change it for an advertiser –to keep the focus on the reader. At a lot of magazines, if the ad guy has a good month they have to go write more editorial, and if he has a bad month, they cut some. From our point of view, it seems strange how a magazine could decide: Hey the car advertisers are coming back, so let's do 20 more pages of edit. Or, the car advertisers went away so let's cut pages. What's the value you put on edit if you just cut it and add it according to advertising pages? It's not just the stuff on the back of the ads.
"We start with exactly what we think a busy person has time for, and we just don't vary that. If we don't sell any ads, or if we sell 20 ad pages, doesn't matter: We still give the reader 34 edit pages. In fact, we limit the number of ad pages so they don't get too intrusive. We give the reader the package that we think is appropriate"
That's all pretty lofty and idealistic, old fashioned and quaint. It can come off as pompous, even, and maybe not particularly relevant in the frenzied mosh pit of "how are we going to make it?" But Kotok produces impressive readership studies of opinion leaders from Erdos & Morgan, which successively rate The Week number one as the most credible and most objective.
Kotok has worked for Felix Dennis, wildly smart, entrepreneurial, volatile owner of The Week in a stable of more than 50 titles — digital magazines, websites in the US, UK, and Australia, among them Kung Fu monthly, a string of computer magazines, and Maxim, the first of the super-popular lad books — for 14 years. "So it's hard for me to speak for other publications, but it seems to me ours is a kind of long-term strategy vs. a short-term strategy. In any one year, cuts in subscription prices and ad rates might enable you to do better, but over a long term it's certainly harder to maintain reader value," Kotok says. "But Felix plans to keep on owning this property, and he doesn't want to do anything to reduce the value of this asset. Long term, he believes you're always better off focusing on the reader, building trust and loyalty, for maximum value to advertisers."
Which, amid a kaleidoscope of ever-bursting uncertainties, in his condescended, old-fashioned way, is just what he's doing, pretty well.
Bill Rappleye has spent the last 60-plus years in journalism. Read more about him here.
Have a tip we should know? tips@mediaite.com