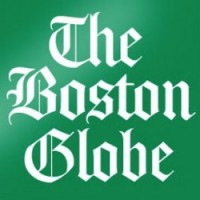 After months of uncertainty, the Boston Globe's largest union, the Boston Newspaper Guild, voted to accept a painful package of $10 million in wage and benefit cuts – a concession that will keep the Globe afloat for the time being.
This happens six weeks after the guild rejected a similar package, as the Boston Globe bleeds money and its owner, the New York Times, has been agitating to shake the unsightly blot from its balance sheet. The June proposal to the employees was deeper and more sweeping, and the guild dug in, voting it down on June 8, 2009; the New York Times said, fine, but we need those cuts, so we're going to impose a 23% wage cut across the board. The union responded by filing a complaint with the National Labor Relations Board two days later. Since then, things have obviously been a little tense.
This time, they voted 366-179 to accept the slightly better deal, clearly with a sense of resignation. The prior deal proposed cutting salaries by 8.3%; the new contract cuts salaries by 5.94%. Per the AP, "it also includes unpaid furloughs, a pension freeze, a reduction in health care benefits and the elimination of lifetime job guarantees."
Said Globe reporter and union delegate Beth Daley to the AP:
"We voted no with a narrow margin and we went back and we eked out a marginally better deal, marginally is the operative word," she added. "It was clear to me that we were not going back to the table, it was going to prolong the agony."
A glimpse into the Globe's future, per the New York Times:
But the 366-to-179 vote by members of the Boston Newspaper Guild may yet open another tumultuous chapter in The Globe's history, possibly making way for significant layoffs and the sale of the paper.

The Times Company, which posted net losses in 2008 and the first quarter of 2009 amid the deepest advertising slump since the Depression, said early this year that without major changes, The Globe would run up an $85 million operating loss this year.

The concessions are expected to save The Globe $10 million a year.
That still leaves a $75-million gash in the NYT's balance sheet this year (or, given that the year is half-out, an $80-million gash, based on those numbers). Not a good time to be working for the Boston Globe.
Globe Workers Agree To Cuts [NYT]
Boston Globe Union Overwhelmingly Approves Pay, Benefit Cuts [AP]
Earlier:
Union Files Labor Complaint [Boston Globe]
Have a tip we should know? tips@mediaite.com