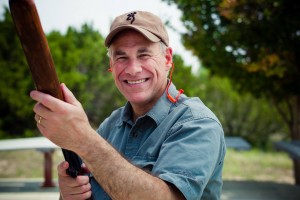 Texas Gov. Greg Abbott was one of over thirty state politicians who refused to accept Syrian refugees in November, but now an organization in Dallas is defying his orders.
According to the Los Angeles Times, the Texas Health and Human Services Commission wrote to the International Rescue Committee in Dallas to express its disappointment in the group's ongoing support of Syrian refugees in Texas.
"Many of your fellow organizations expressed a willingness to work with the state to identify alternative outcomes for refugees from Syria who might otherwise relocate to Texas," THHSC executive commissioner Chris Traylor wrote to Dallas IRC executive director Donna Duvin in a letter obtained by the Times. "However, we have been unable to achieve cooperation with your agency. Specifically, your agency insists on resettling certain refugees from Syria in the near future."
The Times reports that Texas has settled 180 Syrian refugees since the civil war broke out in 2011. However, per the Paris attacks and Abbott's subsequent order to state agencies, groups like IRC were supposed to abandon current resettlement projects until a later date.
"Failure by your organization to cooperate with the state of Texas as required by federal law may result in the termination of your contract with the state and other legal action," said Traylor.
Despite threats regarding the possible legal and financial ramifications of its continued defiance, however, the Dallas IRC has pressed on.
"The IRC understands Gov. Abbott's commitment to the safety of the people of Texas," the group said in a statement. "There is no doubt that what happened on the streets of Paris on Nov. 13 was horrific and the actions of a terrorist organization. However, it is important not to conflate terrorists with the Syrian refugees who are seeking sanctuary in the United States. These are people who are fleeing violence and persecution inflicted by extremist groups and armed actors – some of whom are the same groups who took those innocent lives in Paris, Beirut, and on a Russian airliner, all in the past month."
Traylor emphasized in his letter to the Dallas IRC that the group had until Monday, Nov. 30 to respond.
[h/t Los Angeles Times]
[Image via Facebook]
— —
>> Follow Andrew Husband (@AndrewHusband) on Twitter
Have a tip we should know? tips@mediaite.com