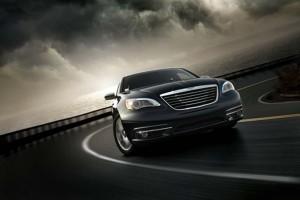 The Detroit News' auto critic (it is the Motor City, after all) stepped down after editors at the paper evidently agreed to revise his unfavorable review of the Chrysler 200 in a post titled "2011 Chrysler 200 falls short of the competition."
Scott Burgess had included various fairly blunt, quite negative critiques about the car that were later removed, including "If this is the best vehicle Detroit exports, then Glenn Beck is right" and "Regrettably, the 200 is still a dog."
Jalopnik, Gawker's car-centric blog, which had linked to Burgess' original review, was tipped off by two sources claiming that the review was revised following "a phone call from an advertiser." Kind of sort of like what Summit Entertainment recently attempted to do with a TechCrunch post about one of their movies. This is often referred to, in the industry, as being "super sketchy." Writes Jalopnik:
We still don't know which Chrysler dealer was the advertiser in question or Chrysler itself. What we do know is that although the changes don't go so far as to turn a negative review into a positive one, it was certainly enough to water it down.
When asked about his motivation for leaving, Burgess would only say it was the best job he'd ever had, and that his resignation has been "unplanned."
Sue Carney, the Detroit News's business editor, said that the post was indeed edited after a complaint was given, but that "changes were made to address the journalism of the piece, not the angst of a car dealer."
The paper's website now features Burgess' original piece, angst-inspiring prose and all.
Does this count as a happy ending? Eh. Burgess most certainly comes out on top, managing to keep his integrity and his standing as a trustworthy voice among auto critics. And the thing is, we don't see the changes that The Detroit News made (check out Jalopnik's post to see what, exactly, editors altered within the article) as having fundamentally changed the review's content – it's still undoubtedly negative. If anything, the revised piece was less angry-sounding… although we'll concede that changing the tone of a critique, even slightly, does alter the nature of that review.
Was paper pressured by Chrysler into making a change? That depends on whether you believe their editors. Did they fundamentally change Burgess' piece? Not to our eye. Should they have gone about this differently, if only so that the timing of their revision didn't look so suspicious and, as such, unprofessional? Most definitely.
h/t Jalopnik
Have a tip we should know? tips@mediaite.com