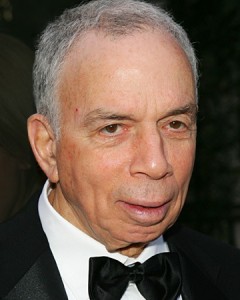 On Monday Conde Nast CEO Chuck Townsend ominously announced to his staff via email that the publishing giant was "not immune to the effects of the substantial revenue losses resulting from the deep and prolonged recession" while revealing plans to work with McKinsey & Company "to develop new perspectives on optimizing [their] approach to business." The collective thought bubble over 4 Times Square? "Layoffs!" 
If past is in fact prologue, then it's a very safe bet that McKinsey's consultation efforts will include significant cost cutting measures that will certainly include a decreased head count – the examples are legion. But one doesn't need to look far for a relevant example of McKinsey advising another publishing giant on how to "increase efficiencies."
In late 2007 Time Inc. employed the very same consulting group help them restructure, reorganize and revitalize their core business models, which have since been announced in October of 2008.  So how did that work out, what can we learn, and what can we apply to the Conde Nast?
While they are both giants of publishing, they are very different in their approaches: Time Inc's titles include something for everyone; Conde Nast offers luxury titles for readers who want to escape in that world. More importantly, each of Time Inc.'s titles has a significant digital strategy that helps with the bottom line, while CondeNet can be described as perfunctory at best, providing only 3% of their net revenue. But both are huge companies that both publish magazines and need(ed) help from the outside.
So what did McKinsey do to Time Inc? Nearly 800 total employees were layed off as a result of their recommendations. More importantly, they reorganised their titles into three specific groups: the News Group (TIME,  Fortune, Money, Sports Illustrated), the Style and Entertainment Group (People, InStyle, Entertainment Weekly, and Essence), and the Lifestyle Group (Real Simple, This Old House, and all their other shelter titles.)
The benefit of this approach is streamlining efforts – production staffs can now be shared across a group instead of replicating the same effort for each title. Can Art and Photo and even (gasp), Edit be next? Here's one person's approach to the Conde Nast roster:
The Bridal Group (Brides, Modern Bride, Elegant Bride), the Lifestlye Group (Bon Apetit, Conde Nast Traveler, Cookie, Gourmet, Architectural Digest), the Men's and Sports Group (GQ, Details, Golf, Golf World), the News Group (Vanity Fair, Wired, the New Yorker) and the Women's and Fashion Group (Allure, Glamour, Lucky, Self, Teen Vogue, Vogue, W.)
Just think how much money they'd save by just doing this and foregoing the expensive consulting costs. Might have even saved a bunch of jobs (and rides in Town Cars) as well.
Have a tip we should know? tips@mediaite.com