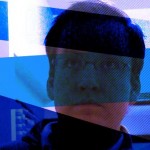 In 2002, Stewart Richardson, a widely respected eBay dealer, offered a slew of ceramic figurines for sale on the auction website. With over 6,000 positive reviews, customers lined up to bid, and Richardson took in over a quarter of a million dollars for the pieces. And then he vanished.
Richardson saw an opportunity: having built up a great deal of goodwill and respect in the community, he had the opportunity to trade those commodities for a quick payday. He sacrificed the respect of the community, but he calculated that doing so was worth it.
At least Richardson got money. For some reason, the Washington Post is making the same calculation, but the payoff for them is harder to decipher.
First, as noticed by Boing Boing, was a January 1, 2010, article by Michael Chertoff in which he argued for full-body scanners at US airports. It's a topic subject to increasingly contentious debate, with civil liberties groups criticizing the systems and a recent demonstration that didn't instill confidence. The vote of the former head of Homeland Security, therefore, could have been a compelling one in the "yes" column.
Except for the footer.
The writer was secretary of homeland security from 2005 to 2009 and is co-founder of the Chertoff Group, a security and risk-management firm whose clients include a manufacturer of body-imaging screening machines.
In other words, Chertoff is paid to advocate for full-body scanners. Why, then, did the Washington Post give him this soapbox? Was there no other objective source to make the case for this controversial technology?
This morning, the Post did it again. A column titled "How Republicans won the Internet" (which is not a reference to this) looks at the role social media tools and organizing played in recent Republican victories.
From the beginning of the race, Brown's campaign knew its candidate was a long shot. To have any hope, his team needed to get his message directly to voters. This populist approach — and the hope for a 41st Senate vote against the Democrats' health-care overhaul — inspired the rightroots to latch onto Brown's campaign through blogs, Facebook and Twitter. This paid off in an overflow of volunteers and contributors from across the country and a nearly five-point victory….

In the wake of the 2008 election, after four years of aloofness from most of our party's leaders about the role of new media and technology in electoral politics, we took a break from the day to day of campaigns and thought seriously about how to help our party move forward.

We outlined a strategy; it had a lot to do with technology, but it wasn't just about social networking, e-mail list management or YouTube.
The authors of this piece extolling the virtues of online engagement by Republican candidates? Partners in a DC firm that provides online organizing consulting services to Republican candidates. They're a little more careful about the claims they make than Chertoff, to their credit, but they have a few more hard numbers to overcome. And the point is made, particularly through that headline – hire us, and we'll solve your problems.
The reason conflicts of interest are disclosed isn't to give carte blanche for writing about things in which you have a vested economic interest – it's to assure that, in the event a conflict is inescapable and may color a reader's view of the piece, it isn't ignored.
When a serious transgression arose last year around planned "salons" partnering financial sponsors, newsmakers and Post editors and reporters, one of the strongest reactions came from the newspaper's ombudsman, who called it "an ethical lapse of monumental proportions." They have a system to provide checks on their behavior, which is good – but the ombudsman only steps in after the fact. It's up to the leadership of the paper's management to prevent such occurrences in the first place. Each time the Post gives space for an interested party to promote its own product, it loses more of the respect the community has given it. To do so for no apparent gain is mystifying.
But then, they're lucky. Even if they trade away all of their goodwill to help their bottom line, the worst that can happen is they fold. Stewart Richardson got six years in the pen.
Have a tip we should know? tips@mediaite.com