This Exists: South African Couple Discover They're Brother And Sister Days Before Wedding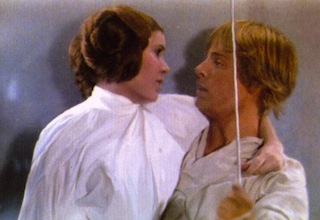 Here's a ridiculous lazy afternoon story for you. The Sowetan, an English-language South African paper is reporting a fairly horrible discovery made by a young couple who realized, just days before their wedding, that they were long-lost brother and sister. It's like a crazy urban legend! Only real. And sad. And gross.
The parents of the two apparently separated when the boy was two and the girl was a few months old. Years later, in 2007, the two siblings met at university and, unfortunately for everyone involved, fell in love. Recently, the man proposed to the woman he didn't know was his sister and the two families met up this past weekend to arrange a lobola payment (basically the opposite of a dowery). It wasn't until the father and mother met face to face that the truth was revealed.
From The Sowetan:
"[The bride] said her mother never mentioned that she had a brother somewhere.

'So you can imagine how shocked we were when they broke the news. We are going to have a child together. We do not know what we will tell him when he grows up,' she said.

[The groom] said he decided to pay lobola because his partner was carrying his child.

The lovebirds said they planned to separate and were discussing a way forward with their separated parents.

'We can't think straight at the moment and will just take everything one step at a time,' he said."
To make matters worse, the bride is eight months pregnant! Yikes.
I guess the moral of the story is that, no matter how unpleasant it may seem, you should spend a little time with your significant other's parents before you actually pop the question.
(h/t The Daily Mail)
Have a tip we should know? tips@mediaite.com