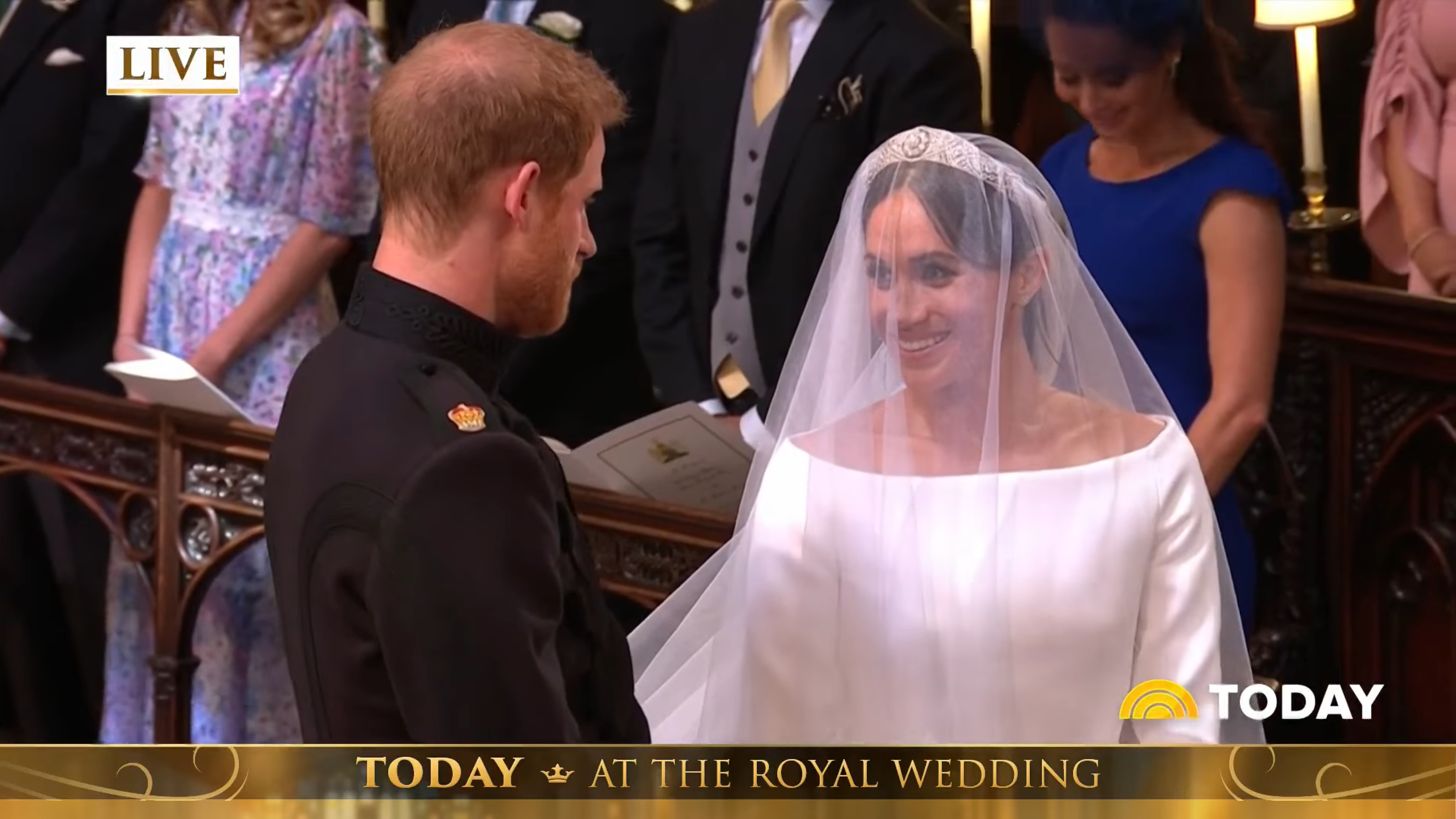 Meghan Markle hasn't just made headlines for her marriage to Prince Harry, she's now also made the cover of TIME magazine.
Starting Wednesday, a commemorate issue celebrating the Duke and Duchess of Sussex will hit the shelves, featuring a glossy image of the happy couple. The two can be seen side by side in the photo, the prince in a Blues and Royals uniform made by hand, and Markle in a classic minimalist Givenchy gown and a diamond-encrusted tiara.
What a day @TIME #RoyalWedding #historic #cover joy to have written it! https://t.co/Y7KLXtCLDK pic.twitter.com/vUnE6AaCNR

— Afua Hirsch (@afuahirsch) May 19, 2018
Inside, it will contain an articles from Afua Hirsch, Daisy Goodwin and Tina Brown on the significance of the marriage and the meaning of Markle's place in the royal family as a representation of unprecedented diversity and multiculturalism.
TIME has a long history of covering royal weddings, having reported on them since the publication was launched. Prince William and Kate Middleton were featured on a cover of their own following their nuptials in 2011.
The U.S. has had a particular affinity for royal wedding celebrations, with roughly 29 million viewers around the country tuning in to watch the prince and Markle tie the knot last Saturday.
[Image via screengrab]
Follow Amy Russo on Twitter: @amymrusso
Have a tip we should know? tips@mediaite.com