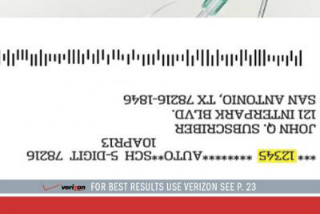 Over the course of its history, Time magazine has had more than its share of controversial covers, from naming Adolf Hitler the "Man of the Year" in 1939, to the altered 1994 O.J. Simpson photo, the 2012 breastfeeding imbroglio, and the provocative 1996 "Is God Dead?" cover. A recent announcement from Time Inc. might well prompt some to ask another question: Are Magazines Dead?
Ad Age reports today that Time Inc. will begin servicing ads on the covers of both Time and Sports Illustrated in the next two weeks. It's a virtually unprecedented move that shatters what many consider to be one of the last bullwarks in the industry's ever-eroding wall between business and news concerns. Indeed, as the piece points out, the American Society of Magazine Editors lists "Don't Print Ads on Covers" first in its list of print guidelines.
"You can either say this is a groundbreaking decision to put ads on covers after 91 years in the business or you can say this is a relatively modest reference that catches up to what's going on in the industry," Time Inc.'s chief content officer Norman Pearlstine told Ad Age. "What we didn't want to do is to be perceived that we're trying to hide from it."
Speaking of hiding, you might not even notice them if you didn't know where to look. The ads appear as tiny strips on the bottom of the covers underneath the mailing address label or bar code and direct readers to more traditional ads inside the magazine. It's essentially an ad for another ad.
Back in March when Time ran a triple gatefold cover, with an ad on the back, and Sports Illustrated ran an ad along its spine, it prompted questions of whether this was the first step toward shrugging off the traditional standards of separation.
"The back of the magazine is always an ad," Time's managing editor Nancy Gibbs told the New York Post. "If anything, the ad side relinquished one premium spot for the extended photo."
"I'm very respectful about not confusing readers and we're very respectful of ASME guidelines."
That seems to be a slightly different interpretation than what Perlstine is saying now.
"If we're not at variance with the principles, then it's worth having a discussion of whether the guidelines are relevant and still appropriate," he told Ad Age.
As we've seen with the exponential rise in so-called native advertising online, maybe those guidelines aren't relevant anymore. It's getting harder and harder to tell what's an ad and what's not. A safe compromise going forward might be to just assume everything is an ad until proven otherwise.
[Image via Ad Age/Time]
— —
>> Luke O'Neil is a journalist and blogger in Boston. Follow him on Twitter (@lukeoneil47).
Have a tip we should know? [email protected]