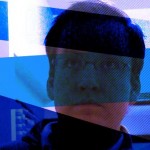 Soon, my friends – soon we will know who the Gods of Journalistic Objectivity have determined to be the "Person of the Year," as featured in Time magazine. You may have heard that the two people leading the pack right now are Mr. Twitter and Dame Economy.
This, at least, according to the judgment of a panel comprised of the following people: Rudy Giuliani, Barbara Walters, Dr. Mehmet Oz, Gayle King, Tom Colicchio and the Honorable Luke Ravenstahl. (I'd heard of five of those people, though Ravenstahl only made the cut because my sister lives in Pittsburgh.) This distinguished crew's final vote: three votes for Twitter, three for the economy. (Hey sis! Your Mayor thinks Twitter is a person!)
For fifty-five years from 1927 to 1982, Time (which originally conceived of the "Man of the Year" during a slow news week) managed to bestow the honor on actual people. But everything went haywire after the magazine named Ayatollah Khomeini the honoree in 1979. It's hard to deny that Khomeini had enormous impact on the world that year, but people weren't thrilled with the bestowing of a putative honor on someone whose minions were holding Americans hostage. Time got cautious – so, after two years with obvious winners (Ronald Reagan and Lech Walesa) they copped out. In 1982, they declared The Computer "Machine of the Year;" Alan Turing likely rolled over in his grave.
In following years, the trend continued. In 1984, the winner was Peter Ueberroth, in recognition of the awesome job he did with the 1984 Olympics. (Americans won every single event including "Machine of the Year.") In 1988, Time declared the winner to be the Earth, though our home planet won only because the Moon and its allies boycotted.
Let's say, then, just for the sake of argument, that Time actually declares a human being to be the winner of its 2009 competition. I crunched the numbers to figure out how likely that was and if we might be able to make any predictions of who will win based on past awardees. Below, they're categorized by gender, nationality, reason for winning and personhood. Spoiler! Predictions can be made.
Gender


Time has five times (five) named women as stand-alone honorees. Those five were: Wallis Simpson, who was able to marry the King of England once he abdicated his throne; Queen Elizabeth II; Corazon Aquino; a group of corporate whistleblowers all of whom happened to be women; and, in 1975, Women. Women, as in every single American woman. (So if you're an American woman who was alive in 1975, you've won the award twice: as a woman, and as You, in 2006. Congrats.)
There have been slightly more times when a pairing or group including both genders won (including some groupings like "The American Soldier") – but on the whole, this is an old boy's club.
Nationality


The color in that map is scaled from light to dark orange; the more winners from a country, the darker the orange. See where we're going with this?
Time is an American magazine, of course, so it's not terribly surprising that the vast majority of award winners hail from here. And don't be upset that you're not recognized, Canadians – for the past fourteen years you've had your own award. (Which has gone to ten different people, no women, and, two years ago, to the Canadian dollar.)
Reason for Winning


This is a bit more subjective – but it's unarguably the case that most of the winners have been politicians or political newsmakers. Please, feel free to debate my categorizations (derived, I should note, from Wikipedia's index of winners). "Change," for example refers to winners chosen for the social change they represent. Think MLK or Gandhi. Or Kissinger.
Person?


Most of the time, the Person of the Year is a person, or, at the very least, a group of people. The odds that we end up with a Twitter or economy victor? 1 in 50. I'll take those odds.
So. Any predictions?
Actually, that majority combination – an American male who operates in the political world – has only won about a third of the time. Since Obama won last year, it seems unlikely that he'll win again (Nobel not withstanding) – and it's hard to think of what politician has had a bigger impact than him. So who else might it be?
Time's goal, of course, is to sell magazines, so they may go for something controversial. Probably not Hitler (1938), Stalin (1939, 1942) or Khomeini (1979) controversial. But maybe Johnson (1933) controversial.
Hugh Johnson was pretty much exactly what the radical right thinks Obama is: a head of the National Recovery Administration in FDR's New Deal who was also reported to be a fascist. In fact, Time itself helped to out him, noting that, during a Recovery Administration parade, Johnson raised his hand in a "continuous Fascist salute." Oddly, though, that article came out the same year as Johnson's award. Public perception of fascism changed a lot between 1933 and 1945, for whatever reason.
Who fits the mold of being "Johnson controversial"? Someone who would be considered unacceptable by half of America. Think of former Governors you know.
A safe bet is that Time, no matter who it chooses, hopes to avoid what happened with their 1931 choice, Pierre Laval. Laval, the first European to be picked, was named while the world struggled to emerge from the Great Depression. Newly elected as Premier of the Republic, Laval's optimism in the face of increasing international and economic tensions and a then-famous tete-a-tete with Herbert Hoover made him a media darling.
However. Following the outbreak of World War Two, and the accession of a large part of France by Germany, Laval, though historically antagonistic to the Germans, became the head of the Vichy (German-controlled) state. In that role, he collaborated with Nazi Germany, including facilitating the deportation of non-French Jews to concentration camps. After the war, Laval was tried for treason by the French Government and executed, with some good reason.
Man of the Year!
Time's accolade, while always tainted by marketing needs, has been through a particularly rough stretch. (Case in point: one-third of the past nine winners have been George W. Bush or Rudy Giuliani.) There are three options for the magazine this year: name a deserving person and sell fewer magazines, name an undeserving person and be mocked, or name a thing and be mocked. Not an envious position for a stumbling business.
So I offer a solution: me. I'm American, male, and have worked in politics. I use Twitter and participate (however modestly) in the economy. Am I deserving of the award? No. But I promise – I swear on my future children – I will not commit treason, resulting in my execution. Which must count for something.
Of course, I also just won in 2006. This deciding thing is harder than it looks.
Have a tip we should know? tips@mediaite.com