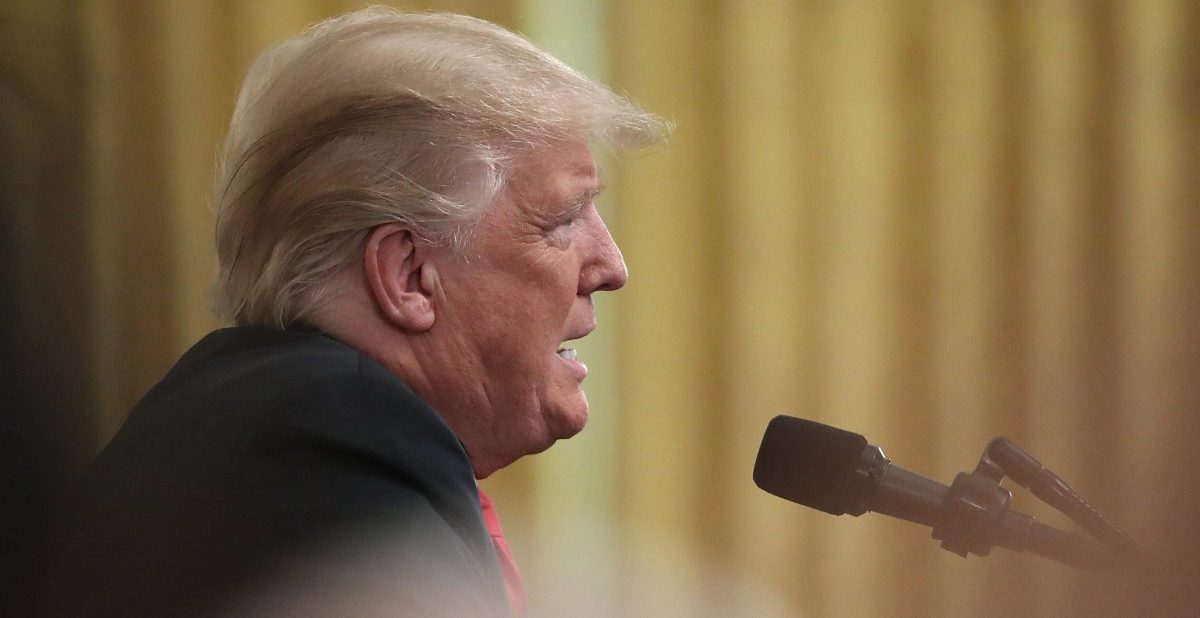 President Donald Trump had a rough day on Tuesday: Michael Cohen, his former personal lawyer, pleaded guilty to eight felony counts of tax fraud, bank fraud and campaign finance violations. In the same hour, a jury found Trump's former campaign chair Paul Manafort guilty of eight unrelated felony counts of tax fraud, failing to report a foreign bank account, and bank fraud.
Cohen directly implicated Trump, stating that he paid porn star Stormy Daniels and Playboy model Karen McDougal "at the direction of" the candidate, "for the principal purpose of influencing the election."
Talk of impeachment erupted, even amongst skeptics. The president was labeled by pundits an "unindicted co-conspirator" in Cohen's illegal payments to women claiming Trump had affairs with them. Watergate was invoked.
Anonymous sources spoke of panic in the White House:
Source familiar with internal WH discussions says WH staffers were "stunned" and "rattled" by the day's bombshell developments. The source went on to say that it would take a "couple of days" for staffers to come to grips with what happened to Cohen and Manafort.

— Jim Acosta (@Acosta) August 22, 2018
And if the front pages are any indication, the stormy weather isn't set to abate anytime soon.
"Pleading guilty, Cohen implicates president," reads what will certainly be remembered as a historic front page of the New York Times. "Convictions tighten squeeze on Trump," reads the cover of the Washington Post.
PLEADING GUILTY, COHEN IMPLICATES PRESIDENT — tomorrow's surreal @nytimes front page pic.twitter.com/dxcTsFSmoP

— J.D. Durkin (@jiveDurkey) August 22, 2018
Tomorrow's front page. pic.twitter.com/o4fwixQLbg

— Dan Zak (@MrDanZak) August 22, 2018
The Times cover homes in on Cohen's claims he paid off the women alleging affairs with Trump during the 2016 campaign at the direction of the candidate. That story is flanked by one on the Manafort verdict, with a third piece by heavyweight reporters Maggie Haberman, Michael D. Shear and Mark Lander declaring in a headline, "A One-Two Punch Puts Trump Back on His Heels."
"In two courtrooms 200 miles apart on Tuesday," the trio writes, "President Trump's almost daily attempts to dismiss the criminal investigations that have engulfed his White House all but collapsed."
Meanwhile, New York Daily News, Trump's hometown tabloid, blared "ALL THE PRESIDENT'S HENCHMEN", along with photos of Cohen and Manafort.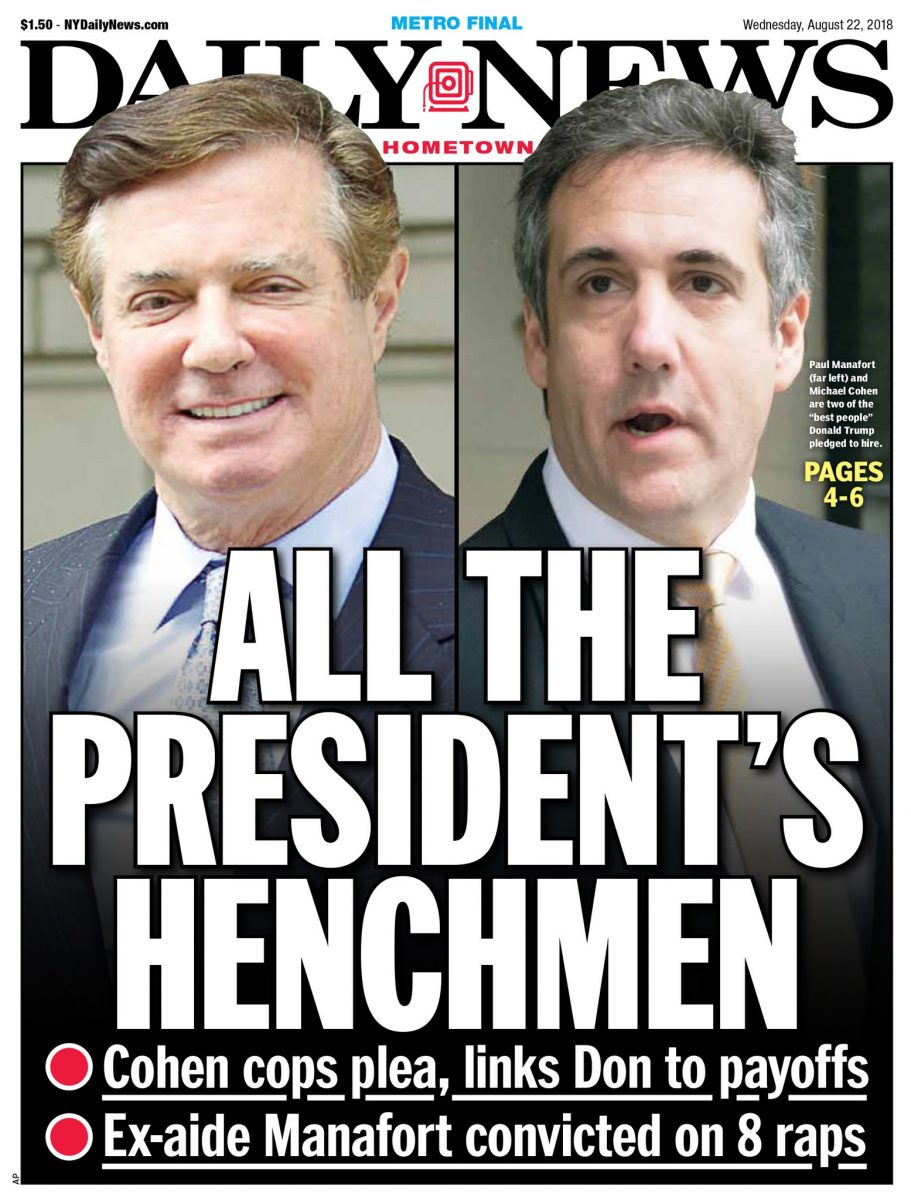 Trump lawyer Rudy Giuliani stressed on Tuesday that the Cohen charges don't allege any wrongdoing by Trump. A few hours later, Michael Cohen's lawyer Lanny Davis appeared on MSNBC to say that his client has information on Trump and Russia that he is planning on providing to Special Counsel Robert Mueller. Tight squeeze, indeed.
[Photo via Getty Images]
Have a tip we should know? tips@mediaite.com
Aidan McLaughlin - Editor in Chief