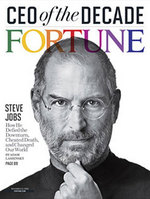 Last week Fortune magazine picked Apple's Steve Jobs as the CEO of the decade, and ran this cool cover (design director: John Korpics; photograph by Albert Watson). Jobs has been the go-to tech dude for business mags and newsweeklies for over 20 years, and it got us thinking about all the covers that he has appeared on. Fortunately, art director Sam Kuo over at Kuo Design has created the Steve Jobs on Magazine Covers page, a compilation of 85 covers from 1981-2009. In collaboration with Steve, we have created this list of The 10 Greatest Steve Jobs Magazine Covers of All Time. Feast your eyes on these beauties, and then head over to Kuo's page for the full, obsessive Steve Jobs experience.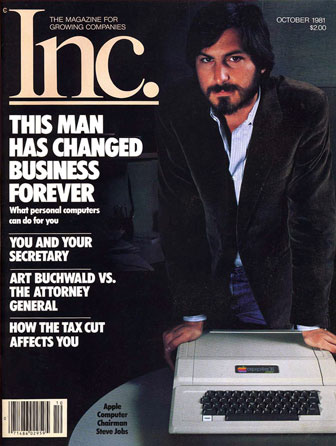 October 1981. This is the first major business magazine cover to feature Jobs.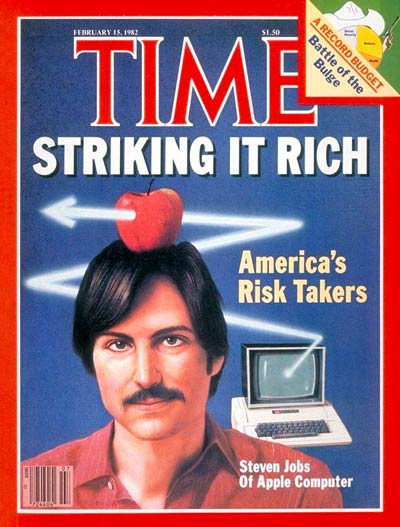 February 15, 1982. Art director: Rudolph Hoglund; illustrator: Alan Magee. From the very beginning, Jobs was controlling about his photographic imagery. He usually insisted on posing with his latest product (for one Fortune cover he held up cardboard cutouts of the Spotlight and Dashboard Mac icons). For that reason, many of the best covers of him are illustrations.
Have a tip we should know? tips@mediaite.com