Trump Campaign Still Railing Against 'Fake News Media' After Capital Gazette Shooting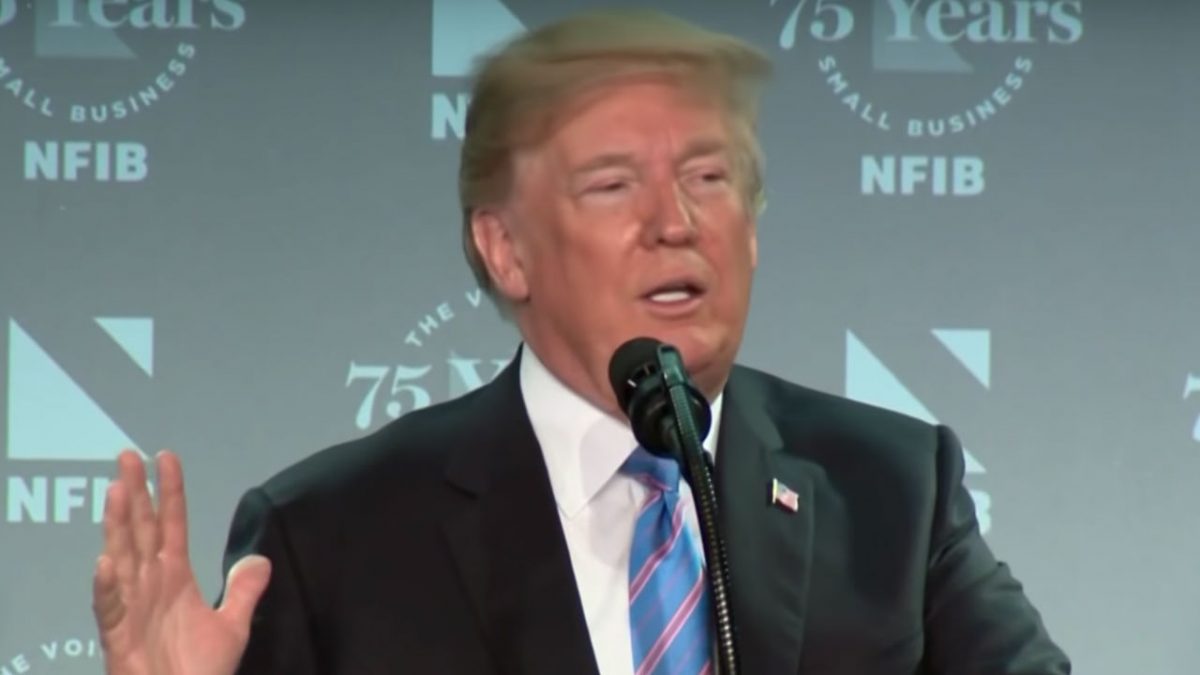 It didn't take long for President Donald Trump's team to attack the media following yesterday's shooting at the Capital Gazette newspaper's office.
One day after a gunman killed five staffers for the Annapolis, Maryland newspaper, the Trump campaign sent out a press release bashing "the fake news media."
Michael Glassner, the Chief Operating Officer for Trump's reelection effort, heralded a planned rally in Great Falls, Montana next week as a "great chance for President Trump to connect directly with patriotic Americans without the filter of the fake news media to celebrate all of the successes of the Trump agenda."
The release, which hit reporters' inboxes early this morning, goes on to provide a link for members of the media to request credentials.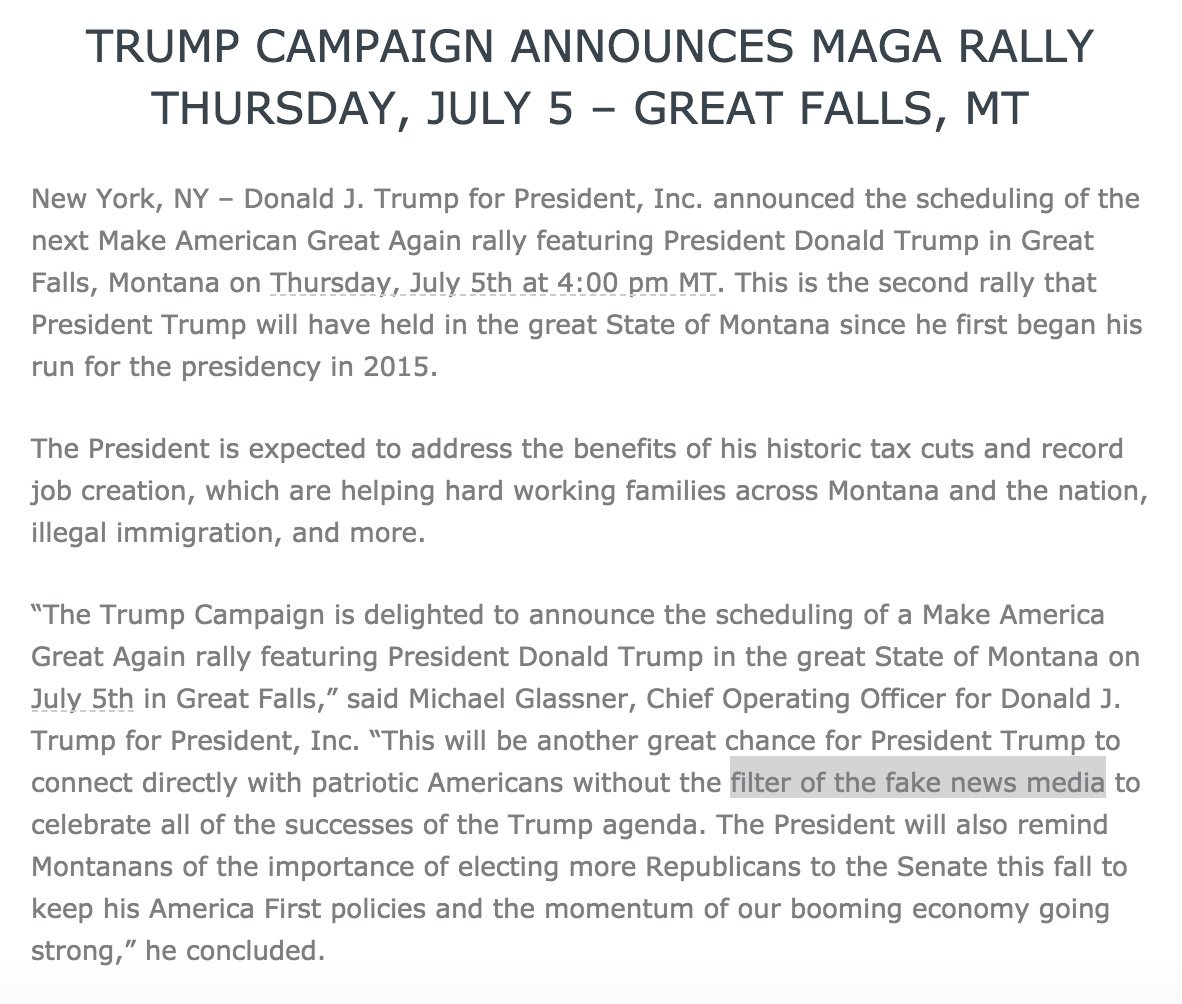 The Trump campaign did not immediately respond to a request for comment.
Trump has been a fierce critic of the press, referring to them as "enemies of the people" on multiple occasions.
When asked about his longstanding feud with the media in the immediate aftermath of the shooting, Deputy Press Secretary Lindsay Walters said that neither the president or his staff believe violence is acceptable in any situation.
"We stand by that," Walters added.
Trump himself offered his thoughts in prayers in a tweet sent aboard Air Force One on a return flight from Milwaukee, but gave reporters the cold shoulder while walking past the gathered press to the Oval Office that evening.
Prior to departing Wisconsin, I was briefed on the shooting at Capital Gazette in Annapolis, Maryland. My thoughts and prayers are with the victims and their families. Thank you to all of the First Responders who are currently on the scene.

— Donald J. Trump (@realDonaldTrump) June 28, 2018
On Thursday, a gunman killed five people after opening fire on the first floor office of the local paper.
There is no indication that the suspect, 38 year-old Laurel, Maryland man Jarrod Ramos, was inspired by Trump, but the tragic incident has left many in the press questioning the president's rhetoric.
Supporting local journalism is important, what happened today is sickening. This alleged gunman appears to have had a longstanding grudge against the paper and little else is known so far. But Trump is the only president in memory to call the press "the enemy of the people." https://t.co/QmGBikZh0L

— Maggie Haberman (@maggieNYT) June 29, 2018
Have a tip we should know? tips@mediaite.com