Trump Has Changed at Least Three Major Positions After World Leaders Explained Them to Him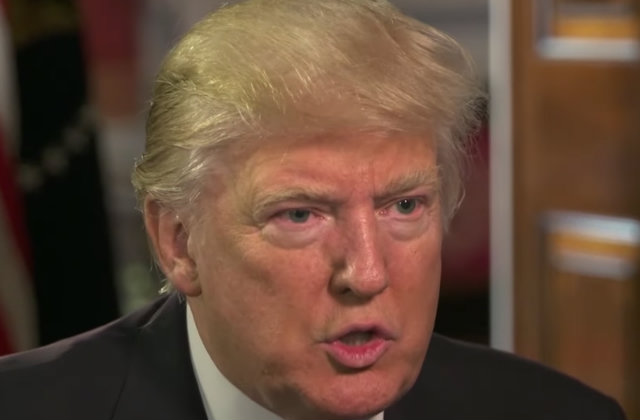 A number of reports out Wednesday claimed President Donald Trump was considering an executive order to withdraw from the North American Free Trade Agreement (NAFTA).
Trump, who has repeatedly lambasted the agreement between the U.S., Canada and Mexico as "catastrophic", reversed course Thursday, agreeing to renegotiate the deal after speaking with Canadian PM Justin Trudeau and Mexican President Enrique Peña Nieto.
During a presser in Canada, Trudeau responded to questions from reporters on what led to Trump's decision to stick with the trade deal, implying that all it took was explaining to the president the simple consequences of pulling out:
Trudeau says Trump was ready to pull out of NAFTA but Trudeau pointed out economic consequences & they agreed to sit down and renegotiate

— Cormac Mac Sweeney (@cmaconthehill) April 27, 2017
According to The Record, a Canadian newspaper, Trudeau told Trump that NAFTA had in fact created many jobs that would be lost if the United States pulled out of the agreement.
The prime minister says he pointed out that a lot of jobs and industries were developed under NAFTA — if the deal were cancelled, it would create too much disruption.

Trudeau says that the two agreed instead they could sit down and work on ways to make the deal better, a renegotiation process similar to what's been done in the past.
This is not the first time Trump has reversed course on a fiercely argued campaign promise after a foreign leader explained the position to him.
The Independent reported this week that German chancellor Angela Merkel was "forced to explain the 'fundamentals' of EU trade to Donald Trump 11 times after he repeatedly asked to do a deal directly with Germany," according to a senior German official.
Angela Merkel 'had to tell Donald Trump how EU trade works 11 times' https://t.co/X8opNY90NK

— The Independent (@Independent) April 25, 2017
Trump was reportedly unaware that he could not work out a trade deal directly with Germany, but would have to negotiate with the European Union:
"On the eleventh refusal, Trump finally got the message, 'Oh, we'll do a deal with Europe then.'"
Despite repeatedly criticizing the EU on the campaign trail, Trump now plans to prioritize striking a deal with the bloc over one with post-Brexit Britain.
Merkel and Trudeau are not the only foreign leaders to dole out history lessons to the U.S. president. Trump has also been more than willing to be educated by foreign rivals.
Chinese president Xi Jinping had to patiently explain (his version) of Chinese-Korean relations to Trump when he was convinced the leader could easily reign in North Korea's nuclear program. In an interview with the Wall Street Journal, Trump confessed:
"After listening for 10 minutes, I realized it's not so easy…I felt pretty strongly that they had a tremendous power over North Korea. But it's not what you would think."
Now, Trump's blustering campaign rhetoric and promises to label China a currency manipulator have been abandoned in favor of plans to work closely with Beijing towards a detente with North Korea.
… Art of the deal?
Have a tip we should know? [email protected]
Aidan McLaughlin - Editor in Chief