Trump Lawyers Reportedly Knew About Don Jr. Russian Meeting Emails Weeks Ago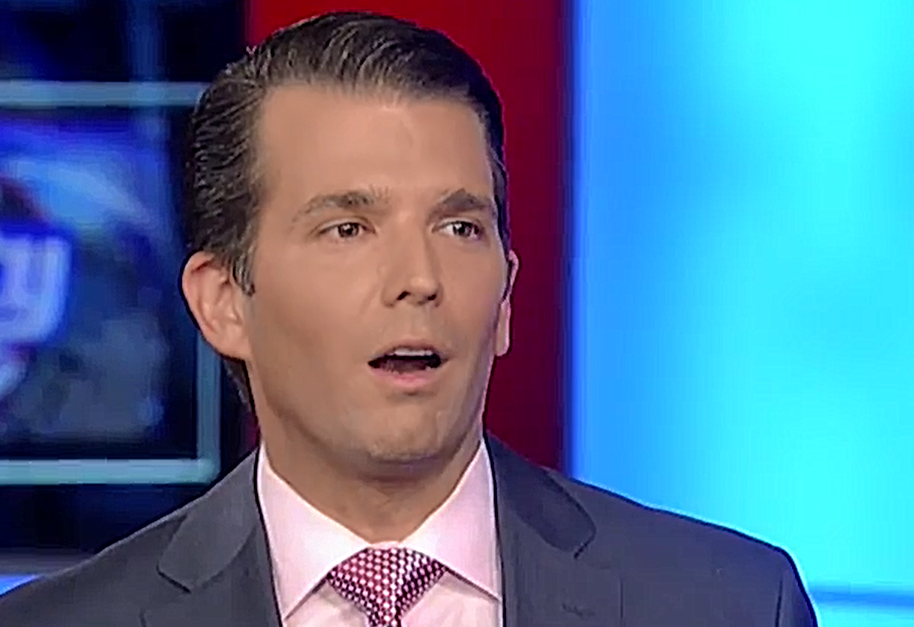 During a Wednesday interview with Reuters, President Donald Trump said that he only learned about the meeting between his son Donald Trump Jr. and Russian lawyer Natalia Veselnitskaya "a couple of days ago."
But now, according to Yahoo News, the President's lawyers were informed about the emails that showed Donald Jr. attended a meeting with the intent of obtaining information that "would incriminate Hillary" and was "part of Russia and its government's support" for Mr. Trump."
According to the report, Trump's chief lawyer in the Russian collusion investigation, Marc Kasowitz, and executive vice president and chief legal officer of the Trump Organization, Alan Garten, were both informed about the emails involving the meeting back in mid June.
Back on June 8, Trump Jr. had forwarded an email with the subject line, "FW: Russia-Clinton-private & confidential" to Jared Kushner and Paul Manafort about the proposed meeting with the Russian lawyer.
When Trump's son-in-law, Kushner, applied for clearance when he was named an adviser to the President, he neglected to mention the meeting on his security clearance form.
But Kushner reportedly amended the form following the discovery of the emails from Donald Trump Jr. which led to FBI questioning of Kushner on June 23.
If the report is true, critics will claim that it is unlikely that the President's legal team did not immediately inform the President about the Russian meeting, especially given the fact that the Trump campaign is currently under investigation by Special Counsel Robert Mueller into possible collusion with Russian government officials.
After months of nothing but accusations and speculation, the Trump Jr. emails appear to be the first hard evidence that there had been any contact between the Trump campaign and anyone associated with the Kremlin.
A spokesman for Kasowitz declined to comment, saying the matter involved "privileged information," according to Yahoo.
[image via screengrab]
Have a tip we should know? tips@mediaite.com