Trump Reportedly Asks John Kelly to Remain Chief of Staff Through 2020, Kelly Agrees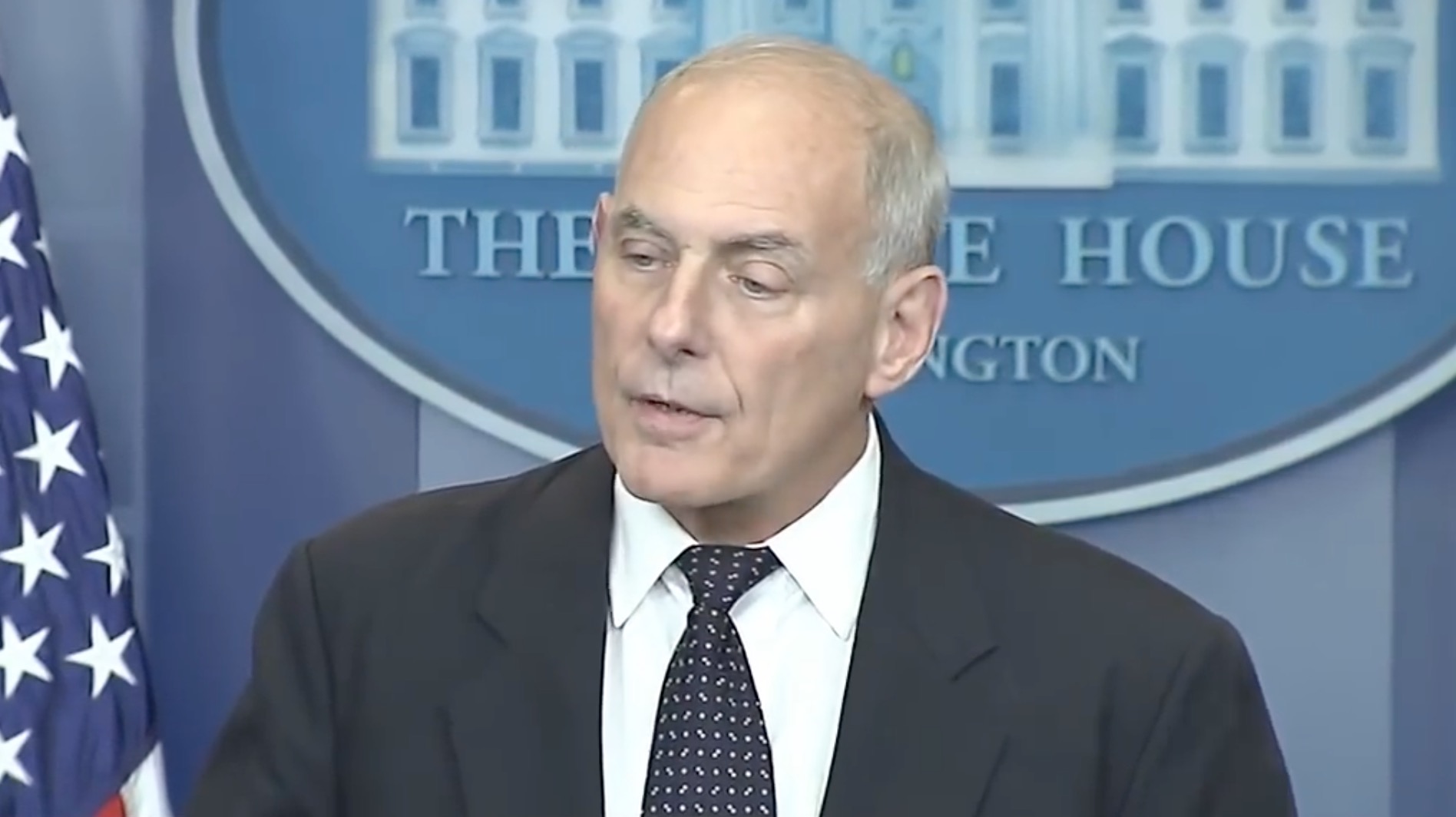 President Donald Trump asked his chief of staff, John Kelly, to stay in his position through 2020, The Wall Street Journal reported.
White House officials say Kelly made the announcement to staff Monday, complying with the president's request.
Kelly, who just reached his first-year anniversary in the White House last Saturday, has had a rocky relationship with the president, his position rumored to be on the chopping block not too long ago. Now, the newfound job security is another sign tensions have eased.
The news comes after Trump looked to advisers for guidance on whom to select for the role, having considered poaching Vice President Mike Pence's chief of staff, Nick Ayers, or Mick Mulvaney, head of the Office of Management and Budget and acting director of the Consumer Financial Protection Bureau, the Journal noted.
[Image via screengrab]
Have a tip we should know? [email protected]