Trump Reportedly Joked That North Korean State-Run TV Treats Authority Even Better Than Fox News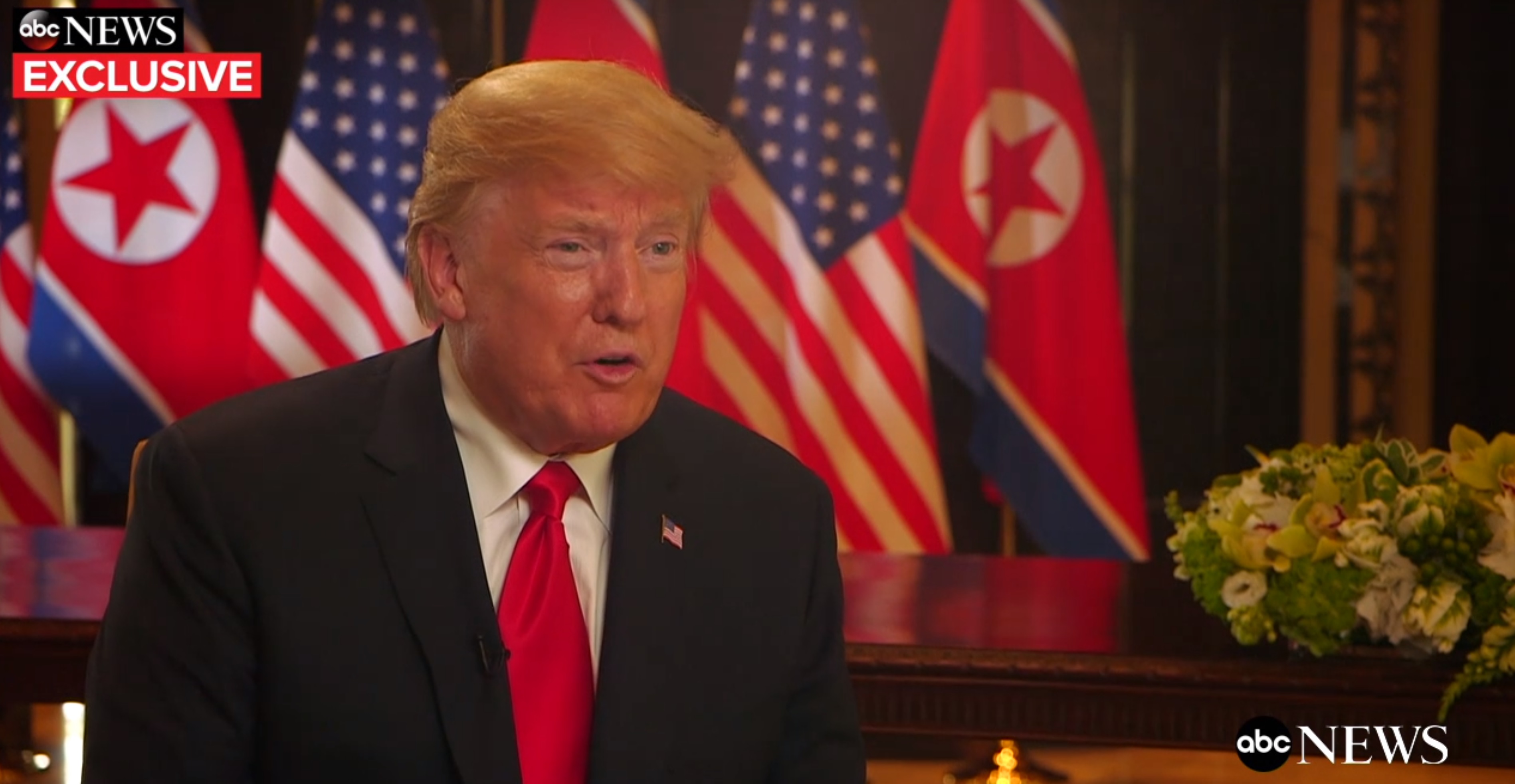 President Donald Trump thinks Fox News isn't as nice to him as North Korea's state-run television is to dictator Kim Jon Un, The Washington Post reported.
While in Singapore for his summit with Kim, Trump watched North Korean television, which is, for all intents and purposes, a propaganda machine, and remarked on the adulatory way a news anchor treated the leader. According to the Post, Trump then joked that Fox, long known to be supportive of the president, wasn't even as generous with its praise toward him. He added that the North Korean anchor might want to instead consider getting a job on American television.
However, Trump's reaction to North Korean "news" was just one of several eye-opening details of his trip included in the report. Upon arriving for his meeting on Sunday with time to kill, Trump became anxious to sit down with Kim right away, telling two individuals familiar with the event that he wanted to speed the process up.
"We're here now," he said, according to the Post. "Why can't we just do it?"
The president's attempt to jump the gun caused concerns among some that the meeting would fall apart before it even started. With some coaxing from White House Press Secretary Sarah Sanders and Secretary of State Mike Pompeo, Trump decided to stick to the agenda, the Post said.
[Image via screengrab]
Follow Amy Russo on Twitter: @amymrusso
Have a tip we should know? [email protected]