Veteran Newspaper Cartoonist Says He Was Fired For Skewering of Trump in Times Op-Ed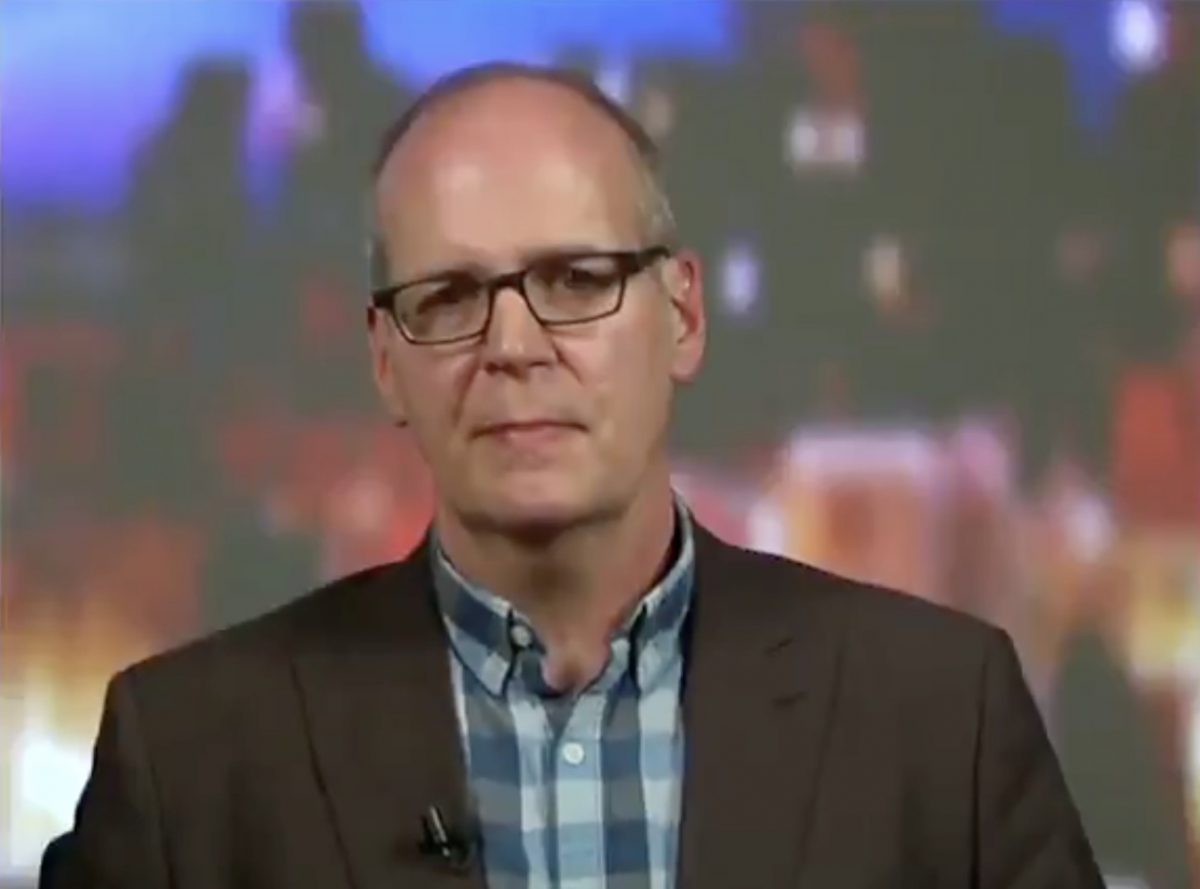 A veteran cartoonist for the Pittsburgh Post Gazette claims he was fired for his cartoons about President Donald Trump.
Rob Rogers announced he was fired in a tweet on Thursday. He had been at the job for 25 years.
In an op-ed in the New York Times, Rogers says that his Trump drawings got him axed and in retrospect, he should have seen it coming.
Rogers writes:
When I was hired in 1993, The Post-Gazette was the liberal newspaper in town, but it always prided itself on being a forum for a lot of divergent ideas. The change in the paper did not happen overnight. From what I remember, it started in 2010, with the endorsement of the Republican candidate for Pennsylvania governor, which shocked a majority of our readership. The next big moment happened in late 2015, when my longtime boss, the editorial page editor, took a buyout after the publisher indicated that the paper might endorse Mr. Trump. Then, early this year, we published openly racist editorials.

Things really changed for me in March, when management decided that my cartoons about the president were "too angry" and said I was "obsessed with Trump." This about a president who has declared the free press one of the greatest threats to our country.
The Pittsburgh Post Gazette, which is published by pro-Trumpian John Block, fired back at Rogers' claims, insisting "We never said he should do no more Trump cartoons or do pro-Trump cartoons. For an in-house staff cartoonist, editing is part of it. Rob's view was, 'Take it or leave it.'"
For his part, Rogers says he plans to say at his drawing table and will continue to express his Trump views through his cartoons.
Meanwhile, his Trump cartoons have been making the round on Twitter, including the image that reportedly got him fired, a comment on the Trump administration's policy of separating undocumented kids from parents at the border.
[image via screengrab]
Have a tip we should know? tips@mediaite.com