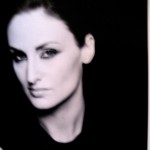 Things almost seemed normal again at New York's just-concluded Fashion Week. Yes, some of the fabrics on the runways might have been cheaper, and bottles of water were handed out at shows instead glasses of Veuve. But as in years past, Vogue editor Anna Wintour still reigned supreme as she sat front-row at the most important collections, her famously unflappable presence assuring us of certain certainties. Namely: Vogue is still Vogue, and always will be.
Yet this sense of continuity was tinged with that hint of denial and tension that must color bad marriages; everyone knew that McKinsey's reports were incoming and that major changes were about to be levied. Yesterday, in a bad reprise of last autumn's earthquakes at 4 Times Square, the fault lines moved again and four more of Condé Nast's titles crumbled away. Vogue<, of course, was not among them, but the magazine will still presumably endure the reported 25% budget cuts to be executed by all of Condé Nast's remaining titles. What everyone wants to know: how those cuts will affect the magazine's culture and the quality of Vogue as a product.
With these questions in mind, I just re-watched The September Issue, the recently-released documentary about the preparation of Vogue's mammoth September 2007 issue.  This was still the Gilded Age of fashion: Neiman Marcus CEO Burt Tanksy is seen asking Wintour to admonish young designers to keep up with a spiraling global demand for their apparel; today many of those designers can barely sell a scrap of clothing off the floor at Barneys or Bergdorf Goodman. Given yesterday's drastic changes at Condé Nast, the documentary's subjects appear particularly sepia-toned, acting out a dated play under a bell-jar of sorts.
Particularly poignant is a scene featuring Vogue's creative director, Grace Coddington, as she stands alone at Versailles; the wind blows her famous red hair as she contemplates the history of the place and wistfully recalls the days of Romanticism.  Coddington, 68, does indeed seem to belong to another era — perhaps that of the Aesthete, in which living-life-as-art was the highest priority. One wonders what vision will someday replace hers at Vogue.
A Vogue editor once said that Vogue is "the magazine of record;" in 100 years, she told me, people will look to back-issues of the magazine to learn about the styles and mood of previous decades.  I'm not convinced that Vogue serves as a wholly accurate barometer in this regard; in the best of times and the worst of times, fashion magazines always present a curated, rarefied view of the world around them.  That isn't necessarily a bad thing, especially when one considers that these publications are meant to be backdrops for theatricality, and vehicles for escapism and artistic expression (particularly Ms. Coddington's gorgeous, wildly imaginative photo spreads) as well as guides to what's in stores that season.
It would be a great shame if the more Coddington-esque aspects of the Vogue fantasy were downgraded into a more literal-minded, catalogue-like format, as the magazine's publishers seek to make its business-model more efficient. While Vogue's fantasy may have to shift away from luxury consumption for a spell, its upscale creativity should most certainly remain intact. Hopefully these elements will continue to be honored, yet the signs are not encouraging. The company's choice to shutter the upscale Gourmet while keeping the more down-market Bon Appetit alive is telling.
The bottom line: Vogue-as-we-know-it may be in danger of becoming the publications version of Versailles: an extravagant memory, an outmoded symbol loved by some, loathed by others, and teetering on gilded extinction. But if you take away the magazine's beautiful (and pricy) Coddington spreads, the beloved eccentricity of Andre Leon Talley, the lush travelogues of Hamish Bowles, and what are you left with?
Another Lucky.
And who needs that?
Lesley M. M. Blume is a writer and journalist based in New York City, where she was born. The author of three novels for Knopf, Ms. Blume also writes about the media, cultural topics, the fashion industry, women's issues, and politics for a wide variety of publications.
Have a tip we should know? tips@mediaite.com