WaPo Draft Column Claimed Trump Said He Was Sexually Attracted to 13-Year-Old Daughter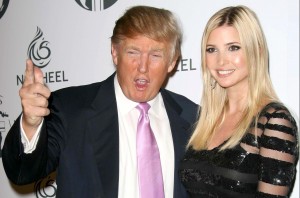 According to a report from Buzzfeed, the original version of a recent column by The Washington Post's Richard Cohen accused president-elect Donald Trump of admitting he was sexually attracted to his teen daughter.
The first draft of Cohen's column was sent out to outlets that syndicate it on Monday. Included in that first draft was the following paragraph:
Jared Kushner, our Tom Hagen, who married Trump's stunning daughter [Ivanka Trump] — "Can I ask you something?" Trump asked someone I know, about his then-13-year-old kid, "Is it wrong to be more sexually attracted to your own daughter than your wife?" — has lately lost some of this Boy Scout aura. It turns out Kushner's admission to Harvard was preceded by his father's $2.5 million pledge.
The underlined part was removed from the final column.
Washington Post editorial page editor Fred Hiatt told Buzzfeed that they weren't in the habit of discussing why edits may or may not have been made. "We don't think it would be fair to our writers to discuss the editing process, and don't see what is to be gained by talking about things that are not published—there are countless drafts that never see the light of day," he said.
Trump has a history of making comments suggesting he was attracted to Ivanka. "She's really something, and what a beauty, that one," Trump told Rolling Stone last year. "If I weren't happily married and, ya know, her father…"
[Image via Shutterstock]
—
>>Follow Alex Griswold (@HashtagGriswold) on Twitter
Have a tip we should know? [email protected]