Washington City Paper Pokes Fun At NPR, 'Bans' Employees From Laughing During Jon Stewart Rally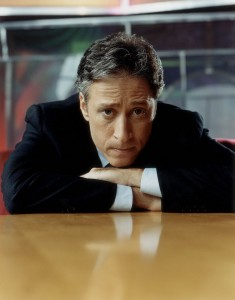 Those who kept abreast of NPR-related news before the recent Juan Williams brouhaha might recall that the organization banned its employees from attending the Jon Stewart and Stephen Colbert rallies. Now the alt-weekly Washington City Paper is issuing its own, ahem, 'guidelines' for its employees. In an internal memo, WCP Editor Michael Schaffer tells his employees that while they may attend the rally, they "may not laugh."
FishbowlDC has published the surgically specific memo, which instructs its readers that:
The act of not laughing, though, can be just as politically loaded as the act of laughing. Therefore, staffers are advised to politely chuckle, in a non-genuine manner, after each joke.
Schaffer, evidently taking some some satirical inspiration from the rally throwers, explained his intentions:
At a time of grave concerns about our economy and our national security—not to mention a period of tumult in our industry—it is obviously crucial that all media organizations develop appropriate guidelines for staff attendance at mock-political public appearances by cable-television celebrities….To avoid any perception of bias, please make sure to chuckle at all jokes, whether or not you find them funny. As journalists, we must make sure to not allow our personal views of "humorous" or "non-humorous" to affect our public demeanor. Likewise, it could be devastating to our impartial reputation if our staffers were seen laughing at something that was not intended as a joke, thereby appearing to mock the entire event.
The note also has tips on how to handle hazards like "counter-comedy" and "amateur comics." You know, like the ones who issue 673-word-long joke memos to their employees.
Have a tip we should know? tips@mediaite.com