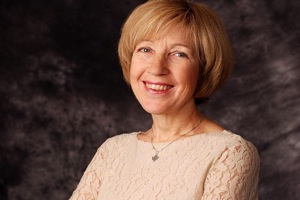 If there was anyone likely to endure the bloodbath at the Washington Times, it seemed like the award-winning religion writer Julia Duin would be that person. At a paper once considered the house organ of the social conservative movement, Duin has a Rolodex full of social conservative movers-and-shakers and her coverage was seen as especially friendly to traditional Christians.
But Duin was laid-off this week, exactly a month after she confessed to the cross-town rivals the Washington Post that the Times was "rudderless" and that a snake–yes, an actual snake–was found in a conference room, which seemed to symbolize the problems at the paper run by the Unification Church.
In her personal blog, Duin described going to work on crutches with her daughter in tow. The single mother planned to get some work to do at home, but instead was told she'd been laid off, although the paper didn't hide the fact they were angry she had trashed the paper to the WaPo.
So I was starting work on a column and Veeka was watching one of her videos when Sam Dealey, the editor, walked up. Now he has refused to speak to me since the Post article, so I knew something was up and sure enough, he invited me to his office. I knew this was it.

He came up with this story about how the Washington Times is going in a different direction and that religion coverage would not be part of it; hence my job was being done away with. Yeah, right: for an organization whose four foundational principles are family, faith, freedom and service.
Duin said her story lengths had been cut and her blog eliminated, so she wasn't surprised when the paper said she was being let go. But her interview with WaPo's Ira Shapira about the potential sale of the paper by the church appears to have been the main impetus for her lay-off. A week after her quote was published, she sent an email to Shapira saying:
Apparently I nearly got fired Monday morning for talking with you and I was spared only because they want to let a few weeks go by before they do me in…Apparently what I said about the snakes caused the asking price to drop several million…The imminent end of my 14-year stint at TWT would be bearable were there a decent job waiting for me out there, but they're not lining up to hire religion writers these days. Plus I'm a single mom with no convenient husband as back-up.
The fall of the Washington Times, which now has a circulation no larger than 50,000 subscribers with only a paltry 25,000 home subscribers, comes after the glory days of the WT during the Reagan and Bush administration when the paper was considered a must-read in conservative power circles and Republican offices. The paper has always been considered unblinkingly conservative–from its editorial pages to news pages–and it wasn't until deposed executive editor John Solomon arrived in 2008 that the paper quit using the terms "homosexual" (instead of "gay"), "illegal aliens" (instead of "illegal immigrants") and putting "gay marriage" in scare quotes.
One of the paper's strengths–along with foreign policy coverage–has been its religion coverage and religion's intersection with the culture war and politics. Duin wrote the stories that other people weren't writing on the beat and those stories often made religious conservatives happy, given her sympathetic coverage of Episcopal dissidents, conservative Catholics, and political Evangelicals.
In the end, however, Duin appears to have been done in by breaking one of the commandments of the workplace: Thou Shalt Not Criticize your Bosses in Public (Especially to the Competition). She defended her actions by saying she felt hypocritical not talking to the WaPo given the lengths she goes to get people to talk on the record and she "thought journalists were truth-seeking types."
Maybe too truthful, in this case.
Have a tip we should know? tips@mediaite.com