Comey Says He Doesn't 'Dislike' Trump, But His Actions Put America in 'Dangerous Place'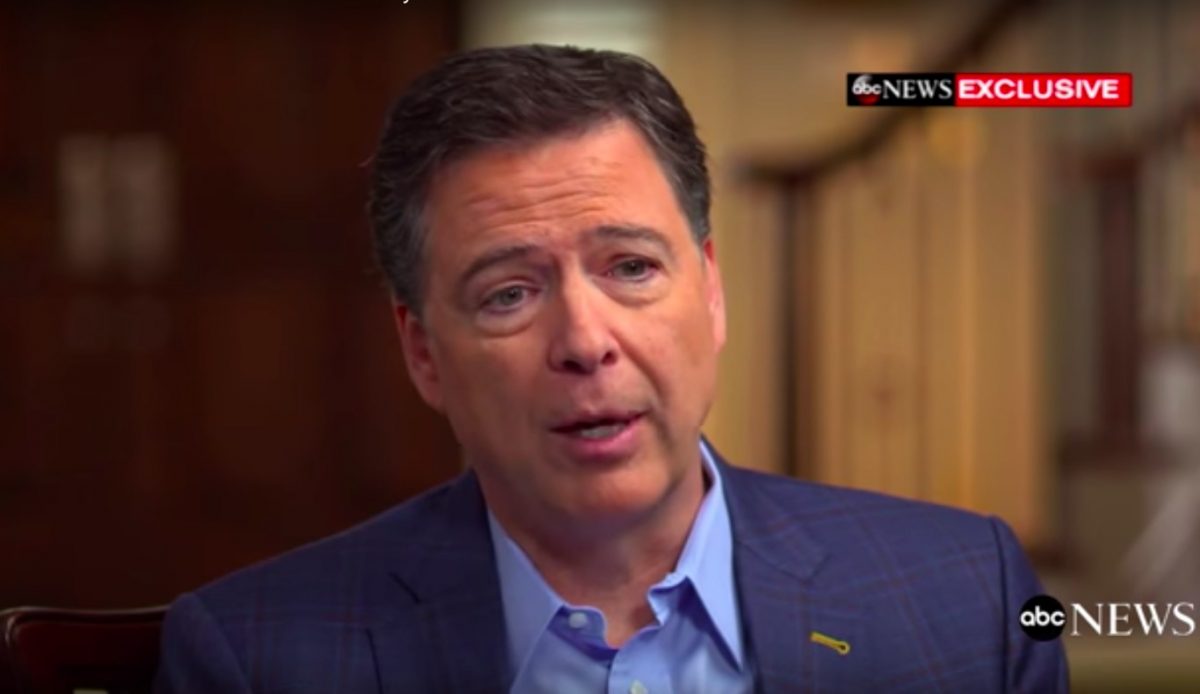 Ex-FBI Director James Comey isn't holding back any details surrounding his deepest feelings about President Donald Trump, during an ongoing media tour to promote the release of his book, A Higher Loyalty.
As it turns out, Comey — who was fired by Trump in May of last year amid his agency's looming investigation into Russian interference in the 2016 election — doesn't necessarily dislike the president. Instead, it's his leadership and decision-making Comey says he's most critical of.
"I don't dislike him personally," the former FBI director said in an interview with WOR's Len Berman and Michael Riedel in the Morning. "I feel a little bit sorry for him. I'm deeply concerned about the way in which he leads, especially the way in which he makes decisions."
"But I don't actually dislike the guy," he added.
The clarification regarding Comey's disdain for Trump's leadership, rather than him personally, is certainly warranted. The ex-FBI director has been spending the week being grilled by newscasters and broadcast personalities nationwide over the salacious details and shocking revelations included in his tell-all book as the head of the federal agency.
He's repeatedly warned about Trump's divisive rhetoric, tweeting habits, and normalizing a new era of chaos coming out of the White House.
"The part we really can't shrug about is the president of the United States of America calling for the jailing of private citizens," Comey added on Wednesday. "Say that slowly and absorb that. There's a danger that we're becoming numb to his changing of our norms and that's a dangerous place to be."
Listen to the interview here, via WOR.
[image via screengrab]
—
Follow Chris Riotta (@ChrisRiotta) on Twitter
Have a tip we should know? tips@mediaite.com