Mick Mulvaney Said Trump Would Be Disqualified From Office in an 'Ordinary Universe'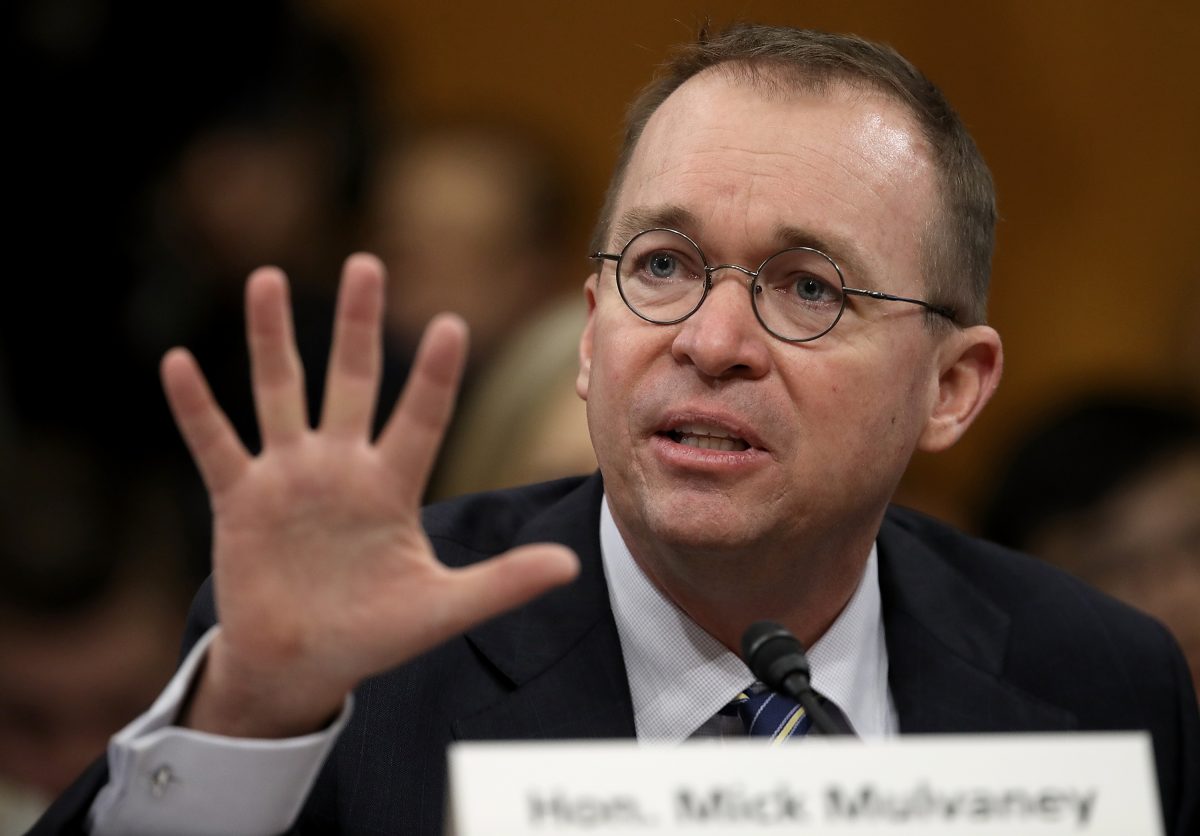 New audio has been unearthed in which Mick Mulvaney, President Donald Trump's incoming chief of staff, said that in an "ordinary universe" Trump would have been disqualified from the presidency.
CNN's KFile found an October 2016 radio interview where Mulvaney commented on the infamous Access Hollywood tape, on which Trump bragged about committing sexual assault.
"My guess is worse stuff is going to come out in the last 30 days," Mulvaney said on the South Carolina radio show. "They've got more videotapes. Everything the guy's ever said is on a videotape or an audio tape. There is going to be some atrocious things that are gonna come out. That's not going to make Hillary Clinton a good candidate for president."
Then-Congressman Mulvaney said that while both Trump and Hillary Clinton should be disqualified from the presidency, he was still supporting Trump.
"Should either of these people be, be a role model for my 16-year-old triplets? No," Mulvaney continued. "In an ordinary universe, would both of these people's past activities disqualify them for serving for office? Yes. But that's not the world we live in today. The world we live in today, it's either him or her and for me that's still an easy choice."
Listen here:
Mulvaney's past comments about Trump have become news in light of his naming as acting chief of staff. The Daily Beast reported last week that Mulvaney called Trump "a terrible human being" in November 2016.
[Photo by Win McNamee/Getty Images]
Have a tip we should know? [email protected]
Aidan McLaughlin - Editor in Chief