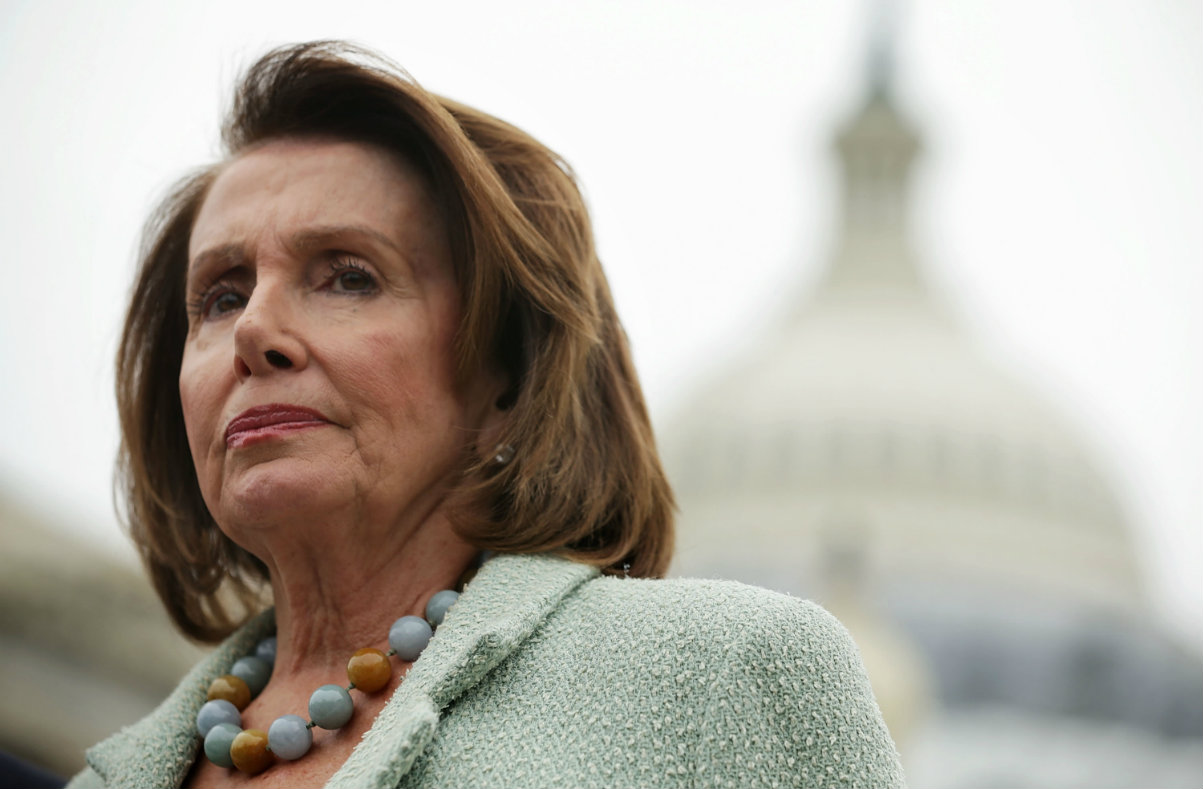 While some Democrats have floated the idea of impeaching President Donald Trump, House Minority Leader Nancy Pelosi thinks that's not such a wise idea.
In an interview that aired Thursday on SiriusXM, Pelosi told The Big Picture's host, Olivier Knox, that ousting Trump would have to be an a move prompted by appropriate evidence and supported by both sides of the aisle.
"I do not believe that impeachment is a great policy agenda," Pelosi said. "I do think that there is a proper arena for that. You see the Mueller investigation. We'll see what that produces, and if in fact — we have to say that no one is above the law, if there's evidence to support a claim that a president should be impeached then it would have to be bipartisan in nature and not something that is viewed as a political promise going into an election."
Pelosi noted that she's faced criticism for not vowing to impeach Trump, much like she refused to promise to go after President George Bush in 2006 for entering Iraq under a false pretext.
Rather than advocating for impeachment to be added to the Democratic agenda, Pelosi promoted a message of bipartisan unity, invoking a centuries-old national motto.
"Again we had our direction from our founders," she said. "E Pluribus Unum. From Many, One. They didn't know how many we would be or how different we would be, but they knew we had to be one. And I think that we have a responsibility to strive for that unity in our country. Recognizing that no one is above the law."
Follow Amy Russo on Twitter: @amymrusso
Have a tip we should know? [email protected]