Giuliani Rails Against 'Disgrace' Mueller Probe: 'They're Embarrassed' By Their Findings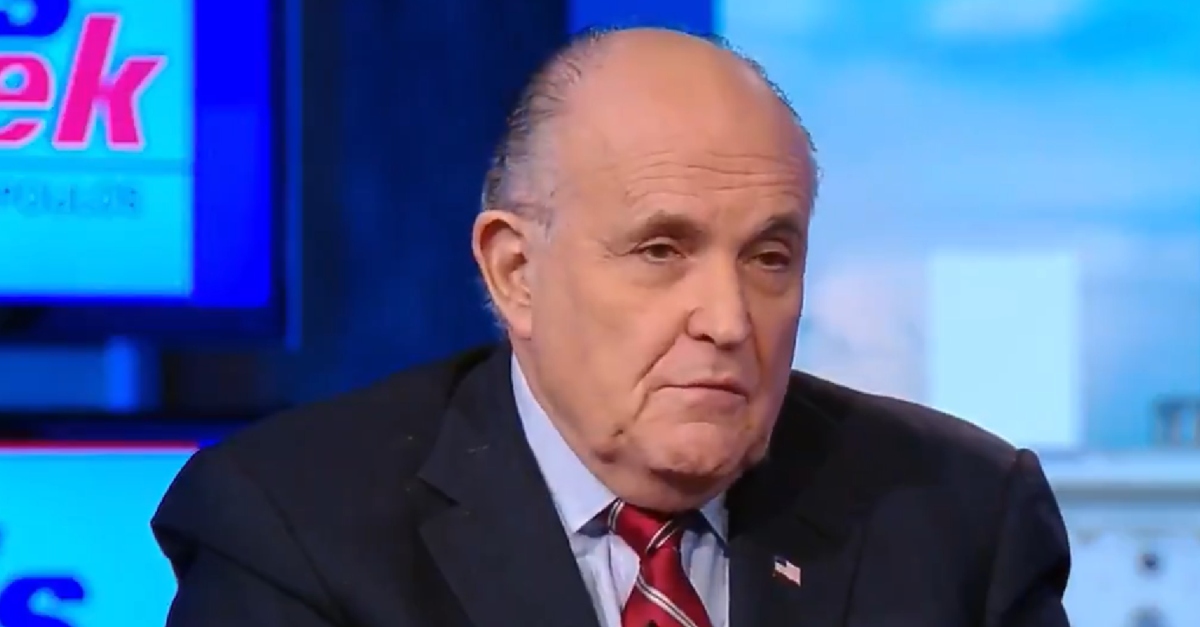 Trump lawyer Rudy Giuliani blasted special counsel Robert Mueller's investigation in a radio interview Sunday, saying they are "embarrassed" by their findings.
New York radio host John Catsimatidis falsely claimed the investigation "was supposed to be wrapped up before Christmas," while Giuliani said it should have been completed months ago.
"It should have been wrapped up probably in May or June. That's when they figured out they had no evidence of collusion," Giuliani said. "Collusion is not a crime, by the way, I don't even know why they're investigating it."
"You have to show a conspiracy to hack," he continued. "They don't have any evidence of that, which is the reason they don't submit a report, because they are embarrassed."
"So, I am challenging them: It's time to put up or shut up. It's time for them to submit a report," Giuliani said. "They don't have, as we would say in New York, a damn thing."
"It's a disgrace what they're doing," Giuliani added, leveling his charge that the special counsel deleted texts between FBI agent Peter Strzok and his lover Lisa Page.
Listen here:
Have a tip we should know? [email protected]
Aidan McLaughlin - Editor in Chief