CBS Announcer 'Embarrassed' Network Shared His Big Reaction To Go Ahead Basket: 'I'm Not Comfortable With It'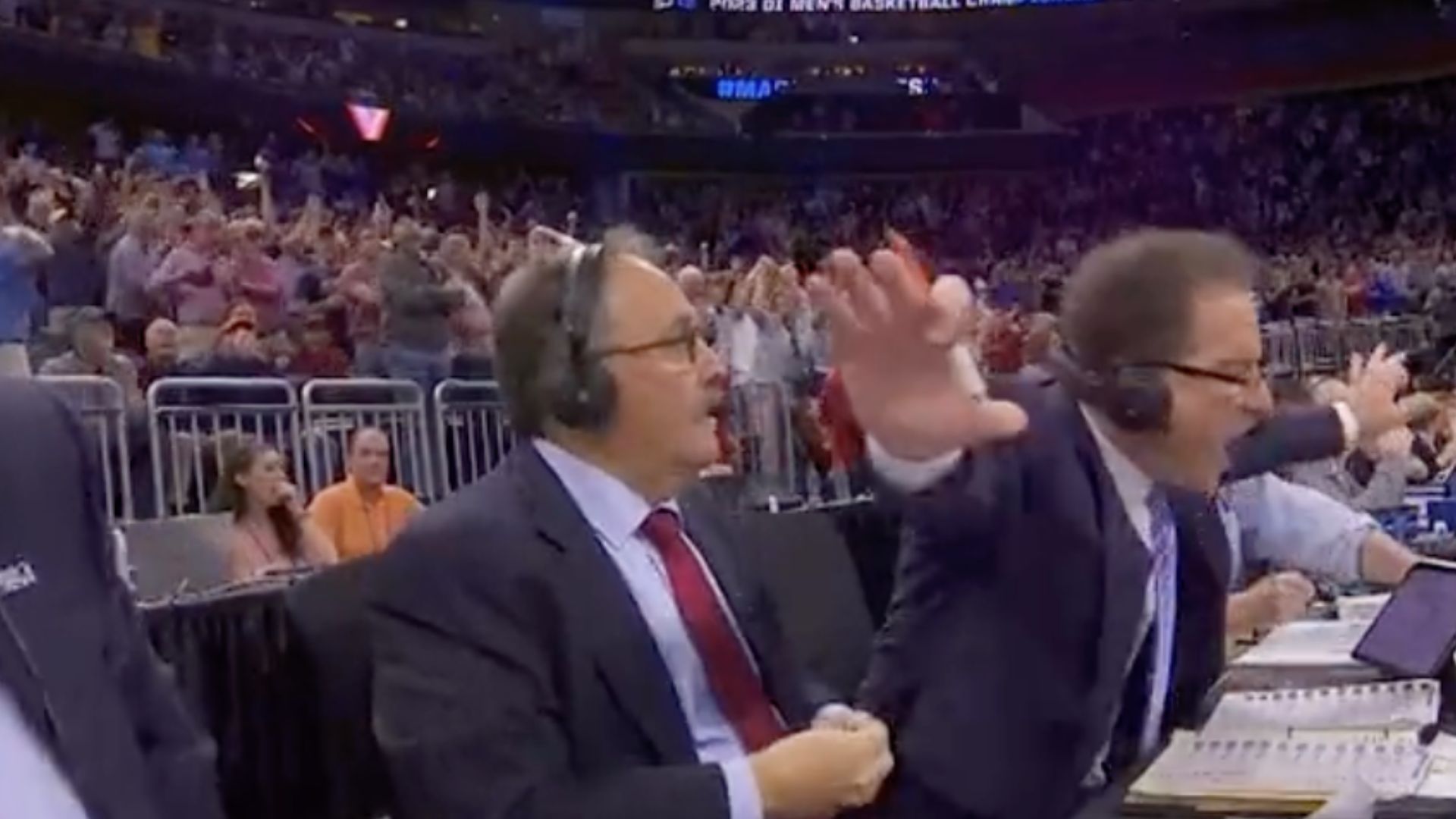 CBS play-by-play announcer Kevin Harlan is "embarrassed" after the network decided to air his reaction to the go-ahead basket in Furman's upset win over Virginia.
In the first round of the NCAA Men's March Madness Tournament, number 13 seed Furman University upset number six seed the University of Virginia. A game that had an incredible late three-pointer to put Furman up 68-67 with 2.2 seconds left. The game ended at the same score, and on television, Harlan, along with the Furman radio announcer, made a tremendous call.
CBS liked their play-by-play announcer's call so much, that they posted it on social media.
Apparently, Harlan does not like when the visual spotlight is placed on him, as he explained on Sports Media with Richard Deitsch released this week.
"I don't know that I'm glad that they caught our expression, but I'm glad the game was on the air," Harland said.
The podcast host, Richard Deitsch of The Athletic, asked Harlan if he knew CBS put a camera in front of him before the game started.
"It is 110 percent organic because you're so lost in the game, sincerely, the last thing you're thinking about is that a camera's on you," Harlan said. "I think I join a chorus of other announcers who do not like the camera."
"In the NFL, I begged our producer, 'please, please, please never show this,' and because they never used any footage, I forgot all about it," Harlan said. "You don't want to see how hot dogs are made. It's like if we put a camera on you if you're writing for The Athletic. This is kind of a personal space, and I have voiced my concern to both CBS and Turner," he said.
The play-by-play announcer was unaware that the network had video footage of his viral reaction. He tried to express his displeasure with the video in a production meeting by telling the higher-ups, "I'm very uncomfortable with this."
His phone blew up with text messages once the video was released on Twitter.
"Kind of embarrassed by it," Harlan said. "I'm not comfortable with it. I understand why CBS would want to use that, and I guess I trust my bosses more than I trust myself in this situation."
"At the same time, if they asked me my preference, I would have said, 'please don't put that up there,' and I still feel the same way," he said.
Listen above via the Sports Media with Richard Deitsch podcast.
Have a tip we should know? tips@mediaite.com
Luke Kane - Sports Reporter