Hong Kong Protesters Burn, Trample on LeBron's Jersey in Anti-China Demonstrations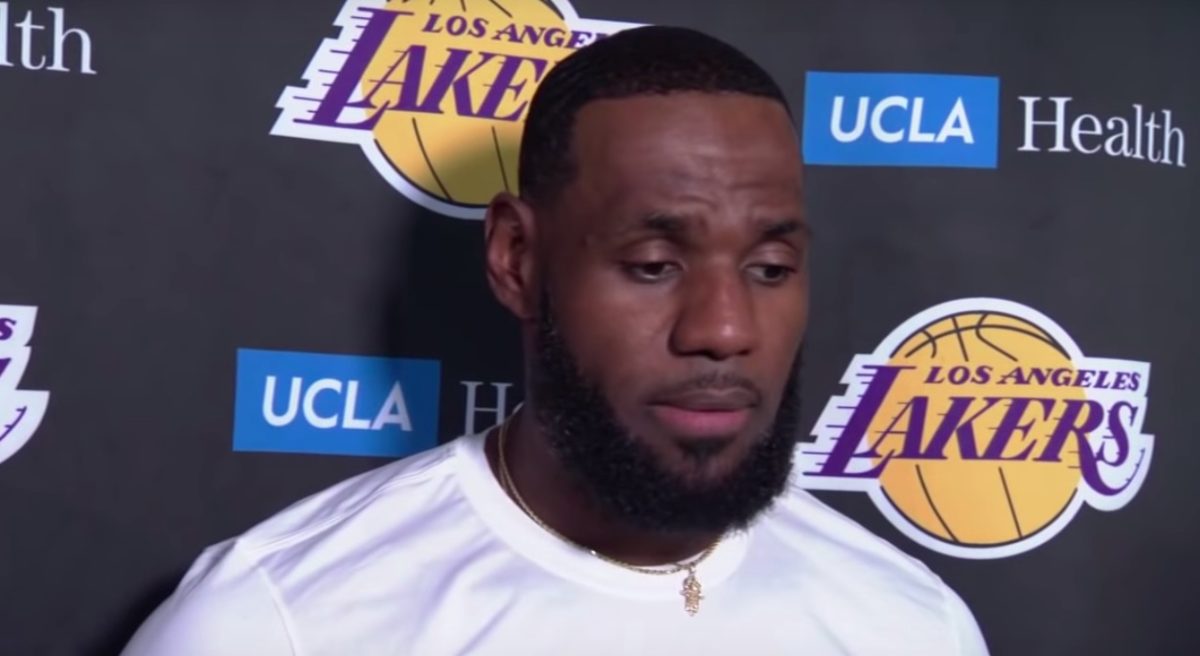 Protesters in Hong Kong borrowed a move from Cleveland sports fans on Monday as they took to the streets to publicly desecrate NBA superstar LeBron James' jerseys in response to comments the Los Angeles Lakers forward made criticizing a league GM for siding with the anti-China demonstrations.
The act of defiance was triggered by recent comments James made accusing Houston Rockets general manager Daryl Morey of being "misinformed and not educated on the situation" while responding to a tweet Morey shared praising anti-China demonstrations in Hong Kong.
James' comments were met with widespread condemnation, including from Hong Kong protesters, who gathered that night to burn and trample on a Miami Heat jersey bearing James' name; a photo of the Lakers star was also destroyed after being placed atop a basketball hoop and subsequently knocked through the net. Per the Associated Press, other protesters burned a Lakers jersey with the number 23 on the back, which is a replica of the uniform that James currently wears on the court, while chanting an expletive-filled chant slamming the league's biggest star.
Demonstrators set a Lebron James jersey on fire and stamp on his jersey during a rally at the Southorn Playground in Hong Kong yesterday. Protesters in HK have thrown basketballs at a photo of LeBron and chanted their anger about comments he made on free speech. pic.twitter.com/SxKzh8vnDv

— NBA Buckets (@NBA_Buckets) October 15, 2019
James waded into the NBA's China debacle on Monday while speaking with reporters.
"I don't want to get into a … feud with Daryl [Morey] but I believe he wasn't educated about the situation at hand and he spoke," said James after being asked about Morey's pro-Hong Kong stance, which the GM was forced to back off of. "So many people could have been harmed, not only financially, but physically, emotionally, spiritually."
"Just be careful what we tweet," he added. "Yes, we do have freedom of speech. But there can be a lot of negative that comes with that too."
James followed up his comments with a tweet insisting that he was "not discussing the substance" of Morey's pro-Hong Kong comment and was instead suggesting that the GM failed to give "any consideration for the consequences and ramifications of the tweet."
Have a tip we should know? tips@mediaite.com