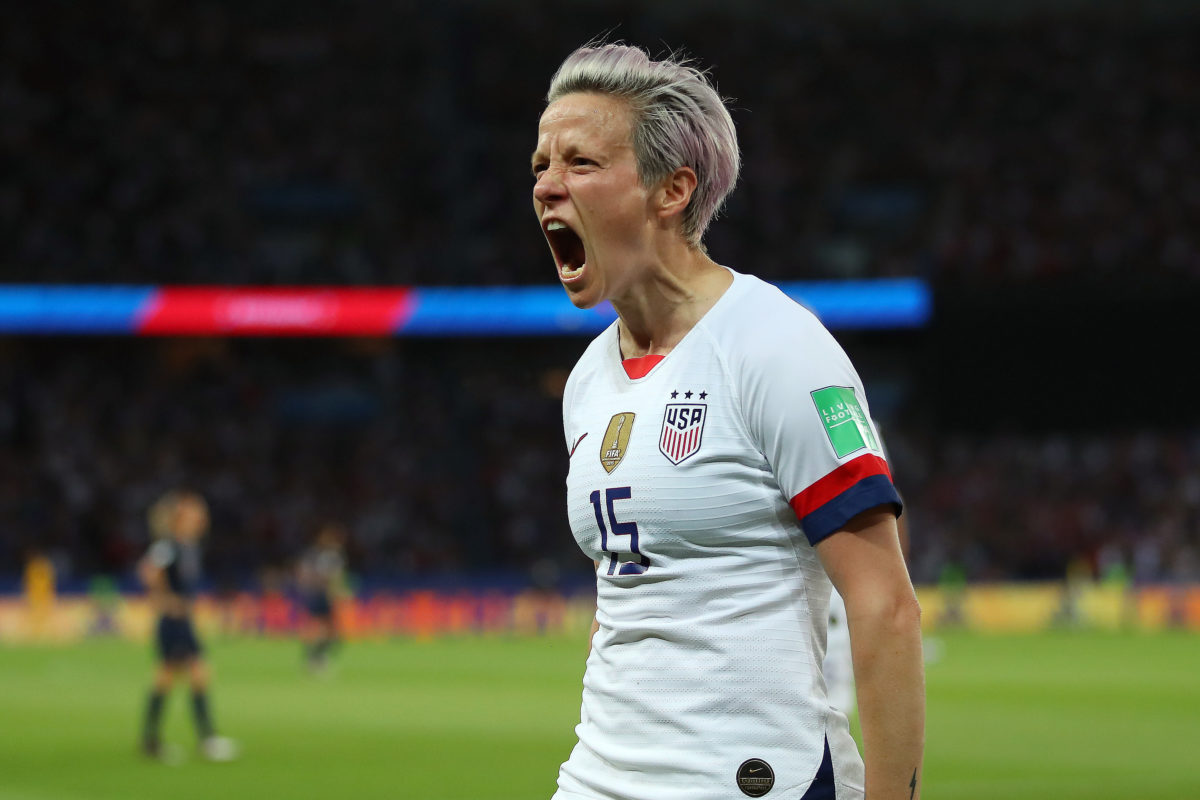 The US Women's soccer team is just one win away from reaching the Women's World Cup final. This would be their fifth time making it that far since the tournament began in 1991.
The US will take on England in the game scheduled for Tuesday afternoon. The US advanced to semifinals by defeating both France and Spain. They had won their group over Sweden, Chile, and Thailand. However, the UK could prove to be their toughest opponent yet. They defeated Cameroon and Norway in the knockout stage to advance to Tuesday's match.
Tuesday's match will take place in Lyon, France. Coverage of the match will begin at 2 p.m. ET on local Fox stations. It can also be streamed on Fox Sports Go, which requires a subscription.
The U.S. narrowly defeated France 2-1 Friday thanks to two goals from Megan Rapinoe, knocking France out of the tournament which is on its home turf.
[Photo by Richard Heathcote/Getty Images]
Have a tip we should know? tips@mediaite.com