Pat Tillman's Widow Speaks Out: 'Pat's Service…Should Never Be Politicized in a Way That Divides Us'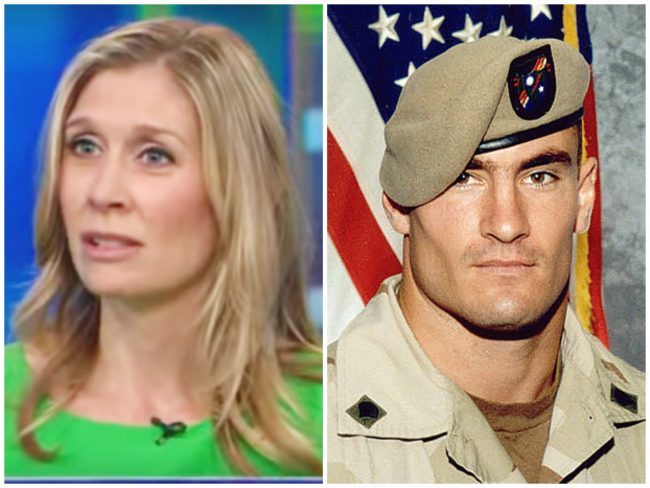 Over the past several days, President Donald Trump has embroiled himself in a fight with the NFL over its players engaging in silent protests during the playing of the national anthem. After saying owners should fire any "son of a bitch" that kneels during the Star Spangled Banner, the president has taken to Twitter to shoot off a whole slew of thoughts on the subject.
Trump has also taken to retweeting MAGA fans of his who have embraced his position of boycotting the league. One of those tweets used the death of former NFL player Pat Tillman as a reason for 'patriotic' fans to turn their backs on the league as players took part in widespread on-field demonstrations this week.
NFLplayer PatTillman joined U.S. Army in 2002. He was killed in action 2004. He fought 4our country/freedom. #StandForOurAnthem #BoycottNFL pic.twitter.com/k1FXHRoozY

— Ⓙay (@jayMAGA45) September 24, 2017
The thing is, Pat Tillman likely wouldn't have appreciated Trump exploiting his military service in this way, and in all likelihood, would have despised a Trump presidency. And late Monday night, Tillman's widow asked that her husband's service and death not be used in this manner.
In a statement released to CNN media correspondent Brian Stelter, Marie Tillman had the following to say:
"As a football player and soldier, Pat inspired countless Americans to unify," Tillman wrote. "It is my hope that his memory should always remind people that we must come together. Pat's service, along with that of every man and woman's service, should never be politicized in a way that divides us. We are too great of a country for that. Those that serve fight for the American ideals of freedom, justice and democracy. They and their families know the cost of that fight. I know the very personal costs in a way I feel acutely every day."

Tillman added: "The very action of self expression and the freedom to speak from one's heart — no matter those views — is what Pat and so many other Americans have given their lives for. Even if they didn't always agree with those views. It is my sincere hope that our leaders both understand and learn from the lessons of Pat's life and death, and also those of so many other brave Americans."
This isn't the first time Ms. Tillman has spoken out against the president. Following Trump's initial travel ban in late January, she stated that this is not what her late husband would have died for.
[image via screengrab]
—
Follow Justin Baragona on Twitter: @justinbaragona
Have a tip we should know? [email protected]