Rep. Keith Ellison Says He'll Boycott the NFL Over New 'Cowardly' Kneeling Policy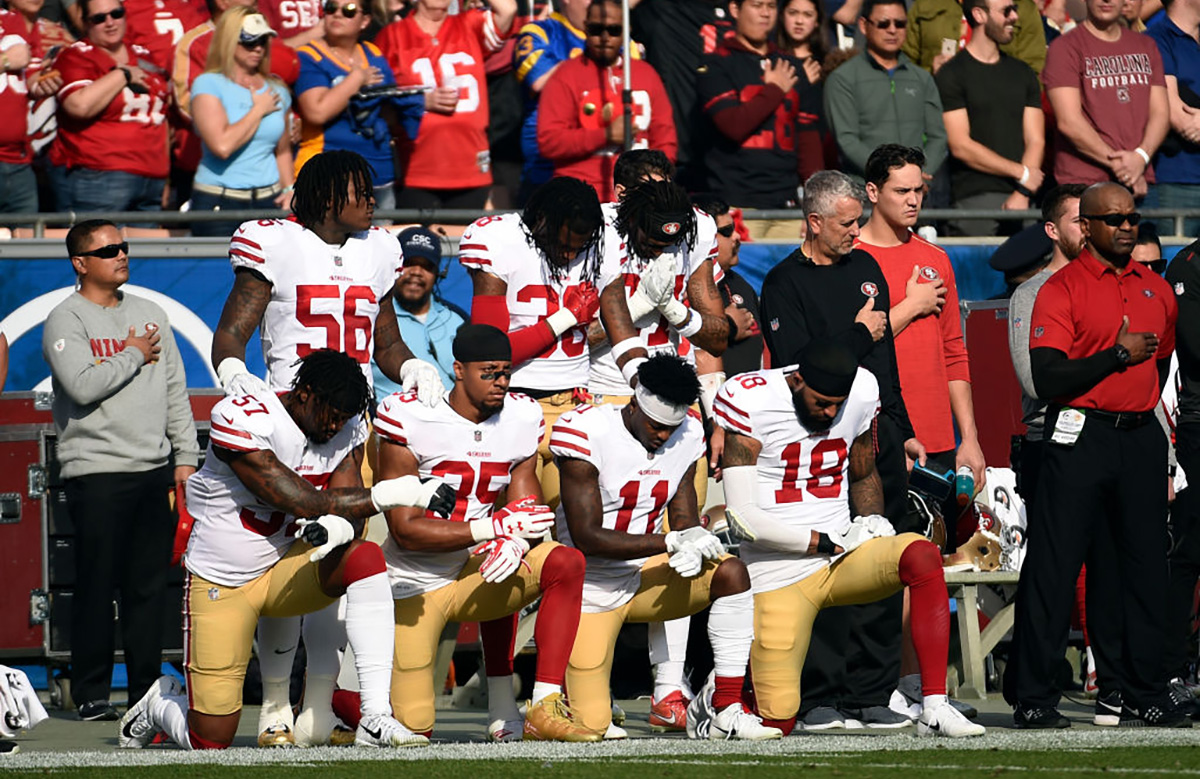 Last week the NFL announced their new policy regarding players kneeling during the National Anthem, to mixed reviews. This weekend, Rep. Keith Ellison (D-MN) said he will boycott the league over the decision.
Friends who know me, know that I love football. But I won't be watching this NFL season because of the unfair cowardly and idiotic kneeling ban. #BoycottNFL

— Rep. Keith Ellison (@keithellison) May 27, 2018
During the last season, there were political figures who urged boycotting the NFL because of the kneeling players, and there was in fact a subsequent decline in the Nielsen ratings.
There will be boycotts from the other side this year. Though perhaps Rep. Ellison doesn't represent the best public face for that pushback. When it comes to organizations that endorse hate, the NFL has nothing on the groups Ellison chooses to praise. CNN's Jake Tapper has reported on this many times in the past.
If you didn't notice the congressman's boycott, it could be that you're blocked from following him. A judge ruled recently that President Donald Trump can't block people on Twitter for their political views or replies. But Rep. Ellison is a prolific blocker. Really. Which seems counter-productive to starting something like a major boycott, perhaps.
Still, others will protest the ban on the protests. The NFL will have to make more public statements and try to walk a fine line. Fans will still be angry. The mess will continue this season. And the Carolina Panthers probably won't go all the way.
That's football. …in 2018.
[Featured image: Photo by Kevork Djansezian/Getty Images ]
—
Follow Caleb Howe (@CalebHowe) on Twitter
Have a tip we should know? [email protected]