Adam Schiff: 'Oh Yeah' Congress Will Get President Donald Trump's Tax Returns This Year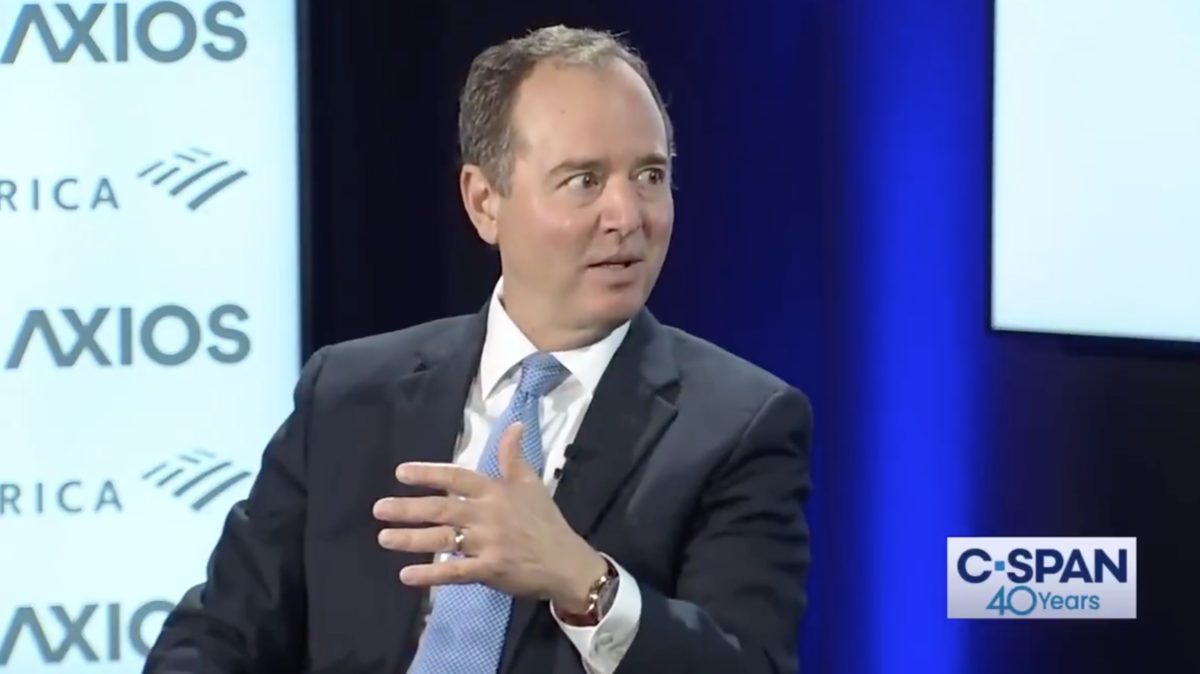 Speaking with Axios CEO Mike Allen, Rep. Adam Schiff (D-CA) appeared confident that Congress will soon get its hands on President Donald Trump's tax returns, responding "oh yeah," when asked if lawmakers can expect the returns this year.
Schiff was speaking with Allen during an event broadcast by C-SPAN when Allen brought up the timetable for Congress receiving Trump's tax returns.
The president has long refused to release his returns, insisting that he is under audit by the IRS.
"The legislation is abundently clear," Schiff said. "The [IRS] Commissioner shall provide the returns to the chairman of Ways and Means, it's not may, not might [provide]," emphasizing officials are required to hand over tax returns to Congress when it is requested.
.@MikeAllen: "It sounds like you think Congress will get the president's tax returns this year."@RepAdamSchiff: "Oh, yeah."#Axios360 pic.twitter.com/GM1XO8DEoE

— CSPAN (@cspan) May 10, 2019

The chair of the House Intelligence Committee noted it may be a long process.
"I think it will take months to prosecute through the courts, but look I think the courts are going to be aware and mindful of the disruption of the democratic process," Schiff said.
Schiff has been a longtime adversary for Trump and his allies in Congress. Earlier this year, Republicans on the Intel Committee attempted and failed to force Schiff to resign as chair of the committee.
Have a tip we should know? tips@mediaite.com