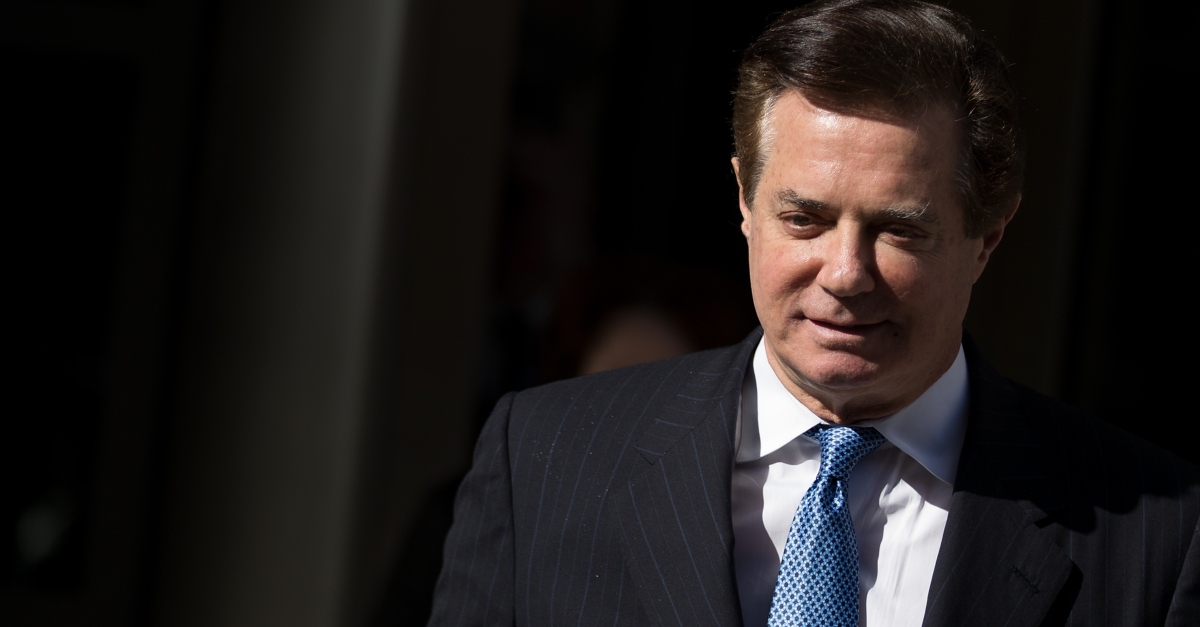 Former Trump campaign chair Paul Manafort was sentenced last week in Virginia, and sentenced again in Federal court on Wednesday. Moments after that sentencing, news broke that Manafort is now being indicted in New York on additional charges.
NBC News and the New York Times were first with the news that Manafort has been charged with "mortgage fraud and more than a dozen other state felonies" by the Manhattan DA.
The new state charges against Mr. Manafort are contained in a 16-count indictment that alleges a yearlong scheme in which he falsified business records to obtain millions of dollars in loans, Mr. Vance said in a news release after the federal sentencing.

"No one is beyond the law in New York," he said, adding that the investigation by the prosecutors in his office had "yielded serious criminal charges for which the defendant has not been held accountable."

The indictment grew out of an investigation that began in 2017, when the Manhattan prosecutors began examining loans Mr. Manafort received from two banks.
The two prison terms Manafort has been sentenced to serve currently total over seven years. Although President Trump can pardon Manafort on the federal chargers, he cannot pardon him for the state charges such as those he now faces in New York.
[Featured photo by Drew Angerer/Getty Images]
—
Follow Caleb Howe (@CalebHowe) on Twitter
Have a tip we should know? [email protected]