Corey Lewandowski Hires Madoff/Fyre Festival Lawyer to Defend Him in Russia Probe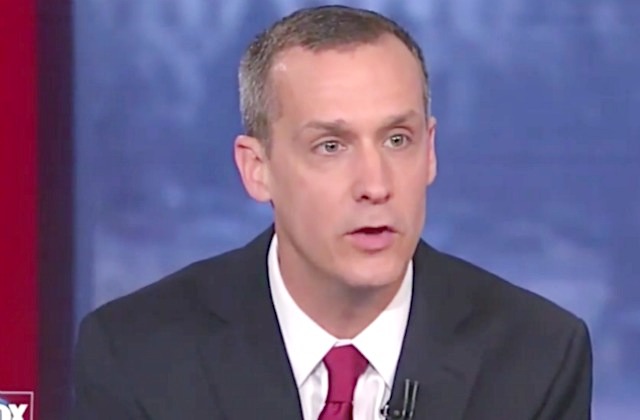 Steve Bannon isn't the only former President Donald Trump staffer to face Russia probe fallout this week. Former campaign head Corey Lewandowski will be meeting with the House Intelligence Committee sometime later in the week.
As such, the stalwart Trump fan, and train track enthusiast, has lawyered up — hiring Peter Chavkin, of Mintz Levin.
If that name sounds familiar to you, it's because Chavkin has a history of representing several notable clients. He represented Ruth Madoff, wife of disgraced pyramid-schemer Bernie Madoff. And, even more recently, Chavkin acted as legal counsel for several of the fine folks behind the infamously doomed Fyre Festival.
To the uninitiated, Fyre Festival was a disastrous music festival in the Bahamas that was sold to upper class clientele as a "luxury" event.
The celebrity-chef "catered" meals ended up being wheat bread and slices of cheese. Feral dogs roamed the compound, luggage was ruined, flights were cancelled and most of the musical acts didn't even bother showing up. It was awesome… if you were online watching reports from angry rich people stream in.
Chavkin's website notes that he also has a "long history of representing individuals and institutions accused of health care fraud and abuse."
Additionally, The Daily Beast has uncovered court documents that show Chavkin once represented Fortunato Scalamandre, who pleaded guilty in 2001 to making payments to the Lucchese crime family.
It must be noted, Chavkin will only be representing Lewandowski in matters pertaining to the Russia probe, and not the recent sexual assault case levied against him. 
[image via screenshot]
—
Follow Lawrence Bonk (@sidescrollers) on Twitter
Have a tip we should know? tips@mediaite.com