Dan Crenshaw Calls Out Fellow Congressman for Comparing Trump to Hitler and Degrading His Voters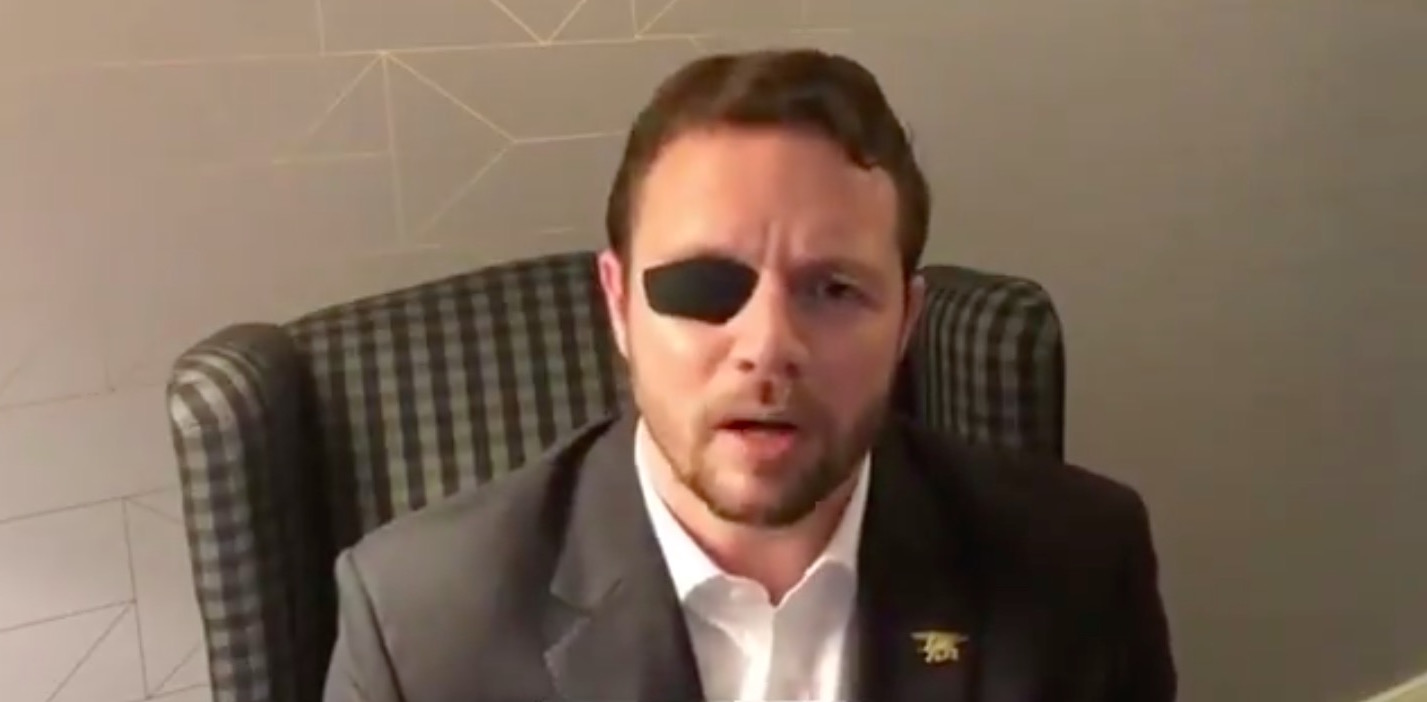 In a video posted on his video account, Rep. Dan Crenshaw (R-TX) responded to a recent speech made by Rep. Hank Johnson (D-GA), where he compared President Donald Trump to Adolf Hitler and also went after the Americans who voted for Trump.
"The Jewish people understand tyranny," Johnson said. "Charismatic and a good public speaker, deceptive, and cunning, Adolf Hitler rose to power to lead Germany in 1932 after democratic elections. He rode a wave of nationalism and anti-Semitism to power. Replace anti-Semitism with 'all Latinos crossing our borders are rapists, drug dealers, and murderers,' does that sound familiar?"
He added who Trump voters are "old", "less educated", and dying early from alcoholism.
After playing part of the speech, Crenshaw said Trump may be a lot of things, but he is not a dictator that is trying to wipe entire races out of existence.
"[Trump] didn't killed millions of people. He didn't start a world war. He doesn't have any concentration camps, and to accuse him of being Hitler is intellectually dishonest, and frankly, a huge insult to the millions of Jews who died under Nazi Germany," Crenshaw said.
"But if you want to insult President Trump, at least you're picking on somebody your own size. At least you're picking on somebody who can fight back," he continued.  "But you went onto insult, degrade, and demean tens of millions of Americans who voted for him, to call them drug addicted, uneducated, unhappy alcoholics."
Crenshaw said the attacks on Trump voters was a "cowardly form of politics" and he would never go after Johnson's voters, but if he did, "you better call me out on it, because I can't imagine a worse form of leadership."
"Pick on somebody your own size. Pick on me if you like. My office will be right down the hall from yours. I'll see you in Washington," he concluded.
Have a tip we should know? tips@mediaite.com