EU Official Reportedly Used 'Colorful Cards' With 'Simplified' Explainers in Trump Meeting on Trade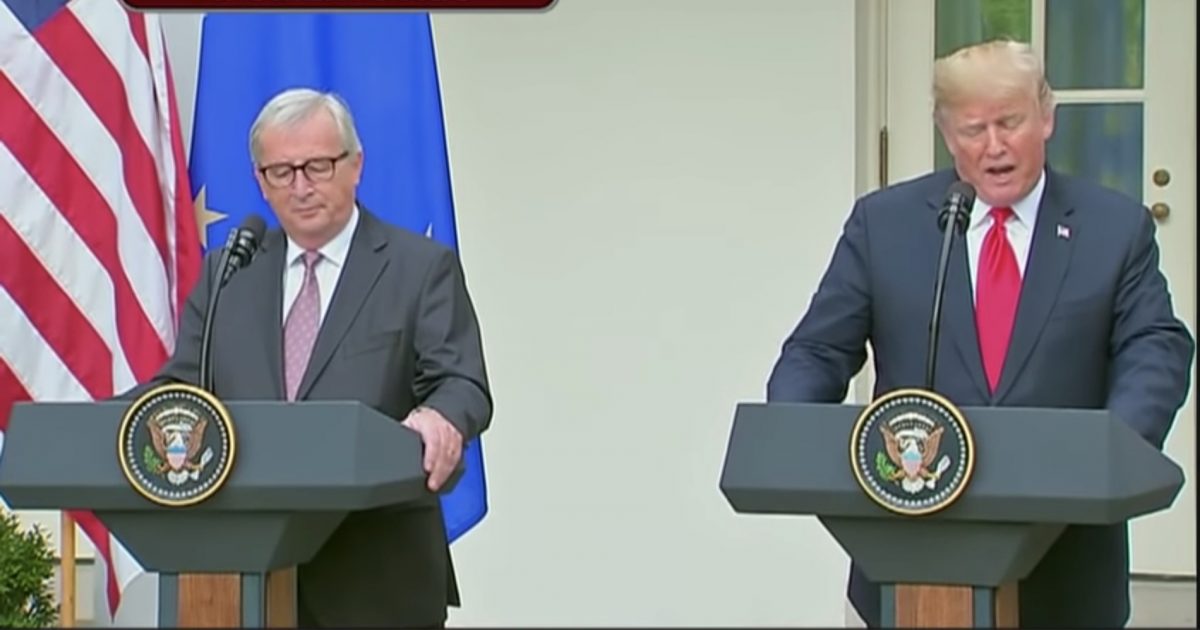 European Commission President Jean-Claude Juncker apparently used colorful cue cards with "simplified" explanations on trade during his Wednesday meeting with President Donald Trump.
The Wall Street Journal reported on Thursday that Juncker used the easy reader cards to explain trade to the president and each card was very basic to avoid possible confusion.
According to WSJ, "Mr. Juncker flipped through more than a dozen colorful cue cards with simplified explainers, the senior EU official said. Each card had at most three figures about a specific topic, such as trade in cars or standards for medical devices."
"We knew this wasn't an academic seminar," Juncker explained to WSJ about his visuals. "It had to be very simple."
The EU official also served up a course of bravado to counter Trump's and wasn't afraid to call Trump out.
"If you want to be stupid," Juncker reportedly told Trump, referring to punitive tariffs. "I can be stupid, as well."
In the end, Juncker's trade seminar seemed to have worked. Trump backed off on the hefty tariffs and Juncker seems convinced the colorful cards helped cinch an agreement Trump will stick to on trade.
"We have a good personal relation," Juncker said after the White House meeting with the president.
[image via screengrab]
Have a tip we should know? [email protected]