George Conway Holds Twitter Vote on 'Who Has More Credibility': Trump or New York Times (UPDATE)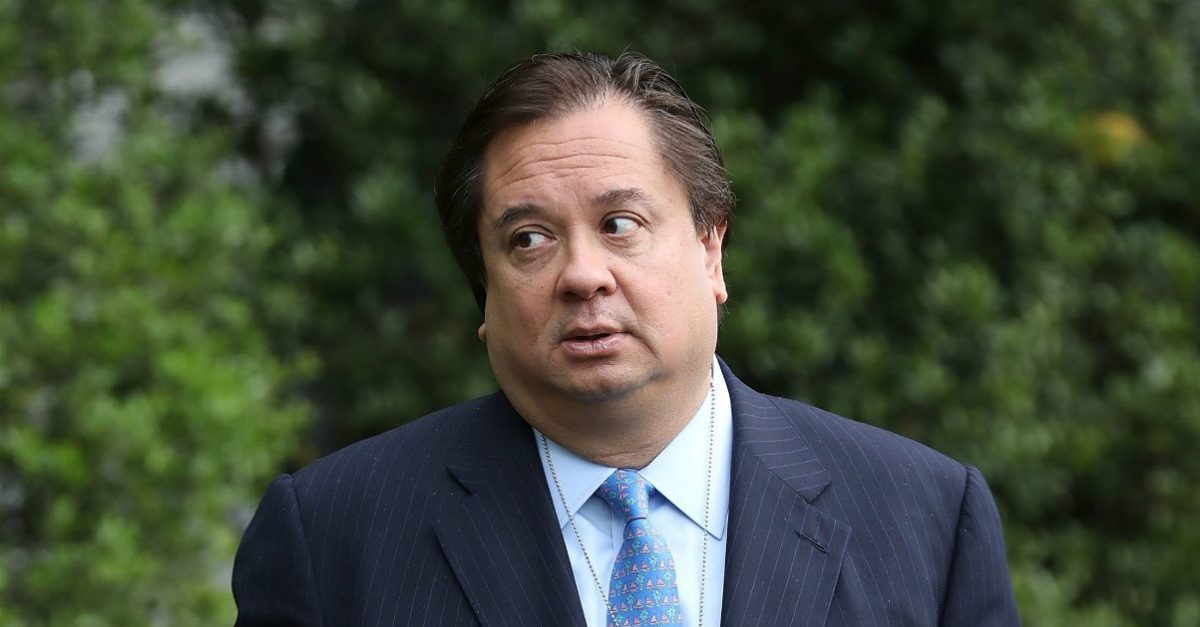 George Conway, conservative lawyer and husband of White House aide Kellyanne Conway, posted a poll on Twitter Wednesday morning asking "who has more credibility": President Donald Trump or the New York Times.
Trump is on a warpath against the Times this week, calling the paper "the enemy of the people" and claiming outlets do not reach out to the White House for comment in tweets. In response, Times reporter Maggie Haberman said Trump's claim about her reporting was a "lie."
In response to a Trump tweet about the Times, Conway posted the Twitter poll:
In light of this tweet, let's pose the question … https://t.co/goPgQplzRW

— George Conway (@gtconway3d) February 20, 2019
Please vote. And then please retweet (often).

Who has more credibility?

— George Conway (@gtconway3d) February 20, 2019
As of writing, the poll has 14,391 votes, with two days remaining. Also as of writing, the Washington Post fact-checker has Trump making 8,718 false or misleading claims during his time in office. One can assume which way the vote will swing.
UPDATE February 25: With 210,777 votes tallied, the New York Times won Conway's credibility vote in a landslide 93% to Trump's 7%.
Please vote. And then please retweet (often).

Who has more credibility?

— George Conway (@gtconway3d) February 20, 2019
[Image via Getty]
Have a tip we should know? tips@mediaite.com
Aidan McLaughlin - Editor in Chief