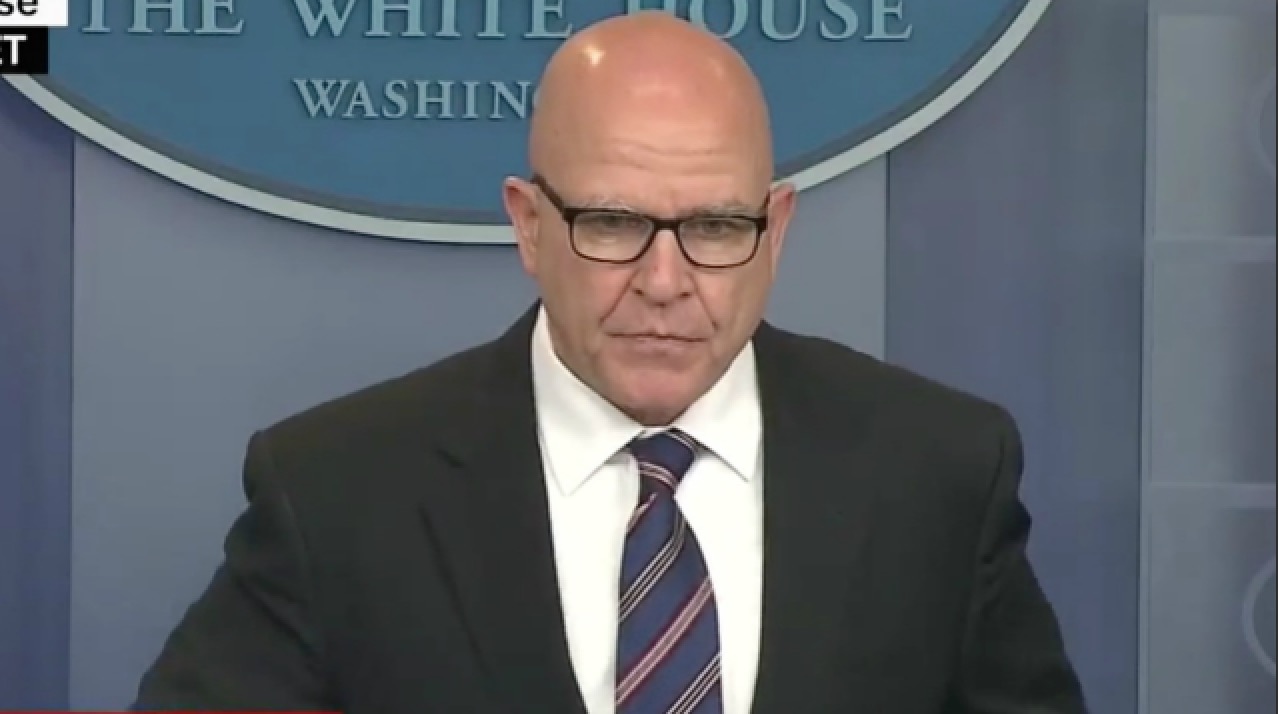 National security advisor H.R. McMaster was left out of a meeting between President Donald Trump and Israeli Prime Minister Benjamin Netanyahu on Monday, a move that raised eyebrows among officials.
According to Kafe Knesset, Trump met with Netanyahu Monday evening, starting with a one-on-one meeting. The forum was soon expanded by several advisors on each side, including Jared Kushner, Jason Greenblatt and Ambassador David Friedman on the U.S. side, according to Israeli officials.
Secretary of State Rex Tillerson was also later invited to the expanded meeting, per an official, but "McMaster sat outside the King David room during the course of the entire meeting."
Former U.S. officials told Kafe Knesset that the national security advisor's exclusion from the meeting was "highly unusual."
"For the President to prioritize his son-in-law and his lawyer over the National Security Advisor for these kind of strategic discussions is unconventional, to say the least," an official said.
This would not be the first time Trump broke with convention to prioritize his family in official meetings. After leaving Jerusalem for the Vatican, the president met with the Pope with a small entourage, including first lady Melania, his daughter Ivanka and son-in-law Jared. Press secretary Sean Spicer, a devout catholic and reported Pope-fan, was excluded.
As Kafe Knesset also points out, McMaster's absence from the meeting with Netanyahu came after a week of statements from the National Security Adviser that "raised some eyebrows in Jerusalem":
First, he announced that the President intends to use the meeting to express "his desire for dignity and self-determination for the Palestinians," which, by the way did not end up happening. Then, during a press briefing, he twice refused to say whether the Western Wall is part of Israel, dodging questions on the topic with the answer: "That is a policy decision."
The exclusion is also notable given reports that Trump is cooling on his adviser — a New York Times story quoted sources alleging the president has complained about McMaster, and called him a "pain."
[image via screengrab]
—
Follow Aidan McLaughlin (@aidnmclaughlin) on Twitter
Have a tip we should know? tips@mediaite.com
Aidan McLaughlin - Editor in Chief