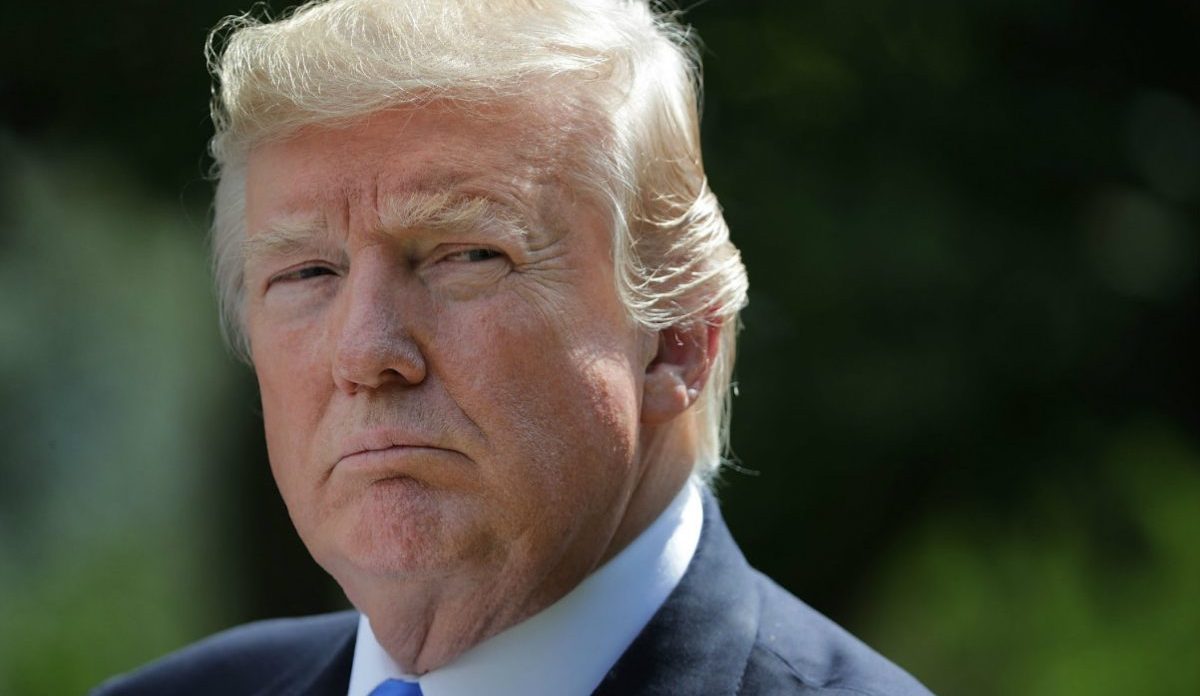 President Donald Trump is set to announce his pick for Supreme Court Justice on Monday night at 9 p.m., following the retirement of Justice Anthony Kennedy.
Looking forward to announcing my final decision on the United States Supreme Court Justice at 9:00pmE tomorrow night at the @WhiteHouse. An exceptional person will be chosen!

— Donald J. Trump (@realDonaldTrump) July 8, 2018
As of Sunday, Trump said he had yet to make a decision on who to nominate.
From WH Pool:

POTUS: "I'm getting very close to making a final decision. And I believe this person will do a great job. But I'm very close to making a decision. Have not made it official yet. Have not made it final. But we're very close to making a decision."

— Jake Tapper (@jaketapper) July 8, 2018
He did however, let slip that four are under consideration, and most reports indicate the final candidates are current appellate judges Brett Kavanaugh of the DC Circuit, Amy Coney Barrett of the Seventh Circuit, Raymond Kethledge of the Sixth Circuit, and Thomas Hardiman of the Third Circuit.
NBC News reported on Sunday night that Kavanaugh and Hardiman are getting the most attention in the decision-making process.
Source w/ 1st hand knowledge of Trump's Supreme Court selection process tells @NBCNews none of the 4 contenders (Barrett, Hardiman, Kavanaugh and Kethledge) has been excluded, but greatest focus is on Brett Kavanaugh and Thomas Hardiman.

— Craig Melvin (@craigmelvin) July 8, 2018
Kavanaugh is a former clerk to Anthony Kennedy, and was the principle author of the Ken Starr report on Bill Clinton's affair with Monica Lewinsky. But there's one qualification that could prove a problem for the judge: his ties to the Bush family have reportedly raised Trump's suspicions.
Hardiman is a "late addition" to Trump's final four, per the New York Times, but he was the runner-up to Justice Neil Gorsuch last year. He's been pushed into the spotlight in recent days, and the president reportedly likes his personal story (Hardiman was the first in his family to attend university, and drove a cab to pay his way through).
Check back in with Mediaite for coverage of Trump's decision tonight.
[Photo via Chip Somodevilla/Getty Images]
Have a tip we should know? tips@mediaite.com