InfoWars is So Outraged by Kathy Griffin Photo They Are Now Selling T-Shirts Of It

InfoWars has provided breathless coverage of the Kathy Griffin's (let's say, ill-advised) decision to pose for a photoshoot with a model of President Donald Trump's severed head.
The outrage was so strong at Alex Jones's right-wing blog/conspiracy factory that the website has even begun selling t-shirts emblazoned with the Kathy Griffin photo.
Griffin came under intense, bi-partisan fire after a picture of a photoshoot with celebrity photographer Tyler Shields was posted on TMZ. The photo featured Griffin — a comedian and former host of CNN's New Year's Eve program with Anderson Cooper — holding up a facsimile of Trump's bloodied head.
The condemnation was widespread and consequences swift, as Griffin issued an apology and was fired from her CNN gig the day after.
Conservative media has maintained their outrage dialed up to 11 since the photoshoot was teased, assigning the stunt to a broader trend of left-wing violence, and expressing outrage that Trump's son Barron was forced to witness a photo of his father decapitated. One InfoWars blogger said the episode proves the left "lower[s] the tone to depths previously thought unimaginable at every available opportunity."
But right-wing media's righteous indignation over displaying violent images of the president did not stop the same publications — from Breitbart to the Drudge Report and The New York Post — from plastering the photo of Trump's bloodied head across their front pages, articles and tweets on the subject: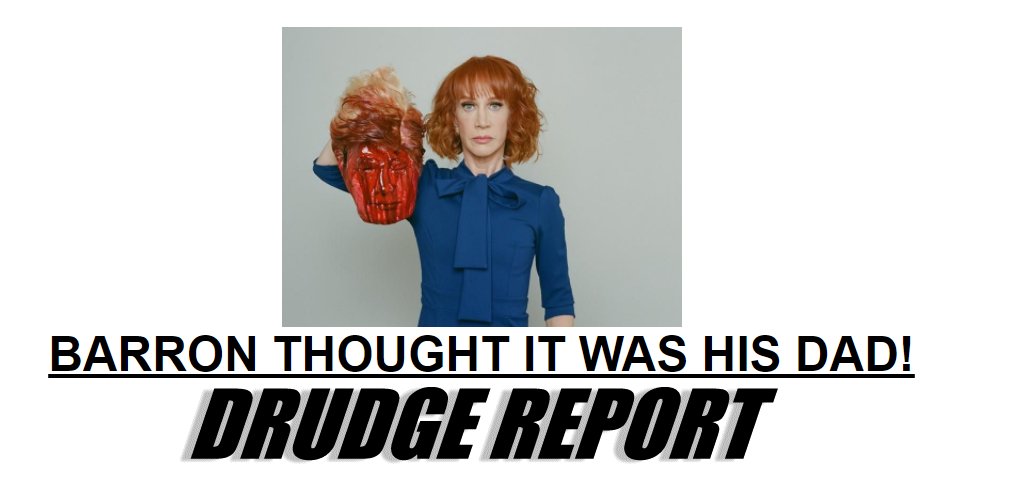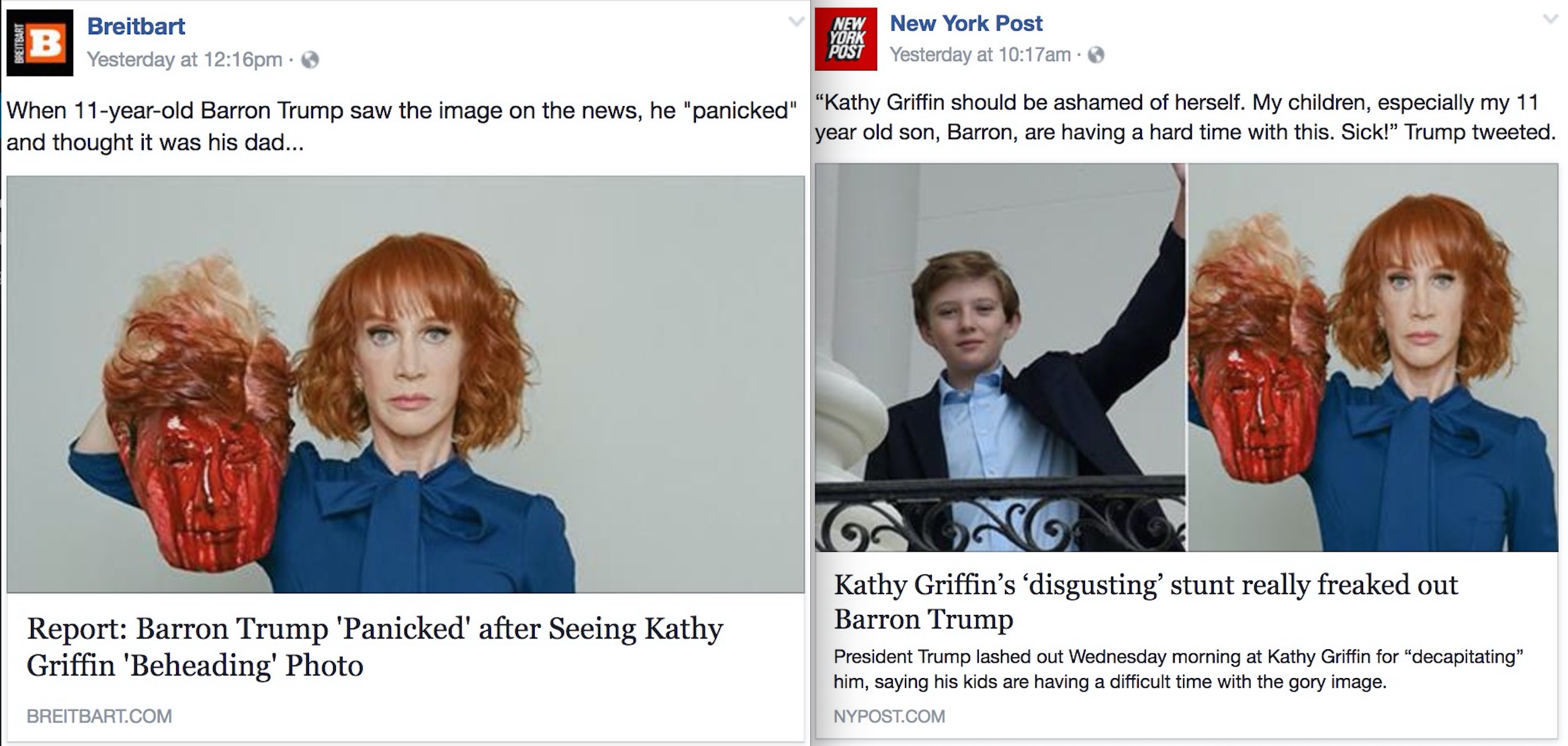 [image via screengrab]
—
Follow Aidan McLaughlin (@aidnmclaughlin) on Twitter
Have a tip we should know? [email protected]
---
Aidan McLaughlin - Editor in Chief