Joe Arpaio Announces Senate Run, Shares 'Far-Out' Immigration Plan: It 'May Look Stupid'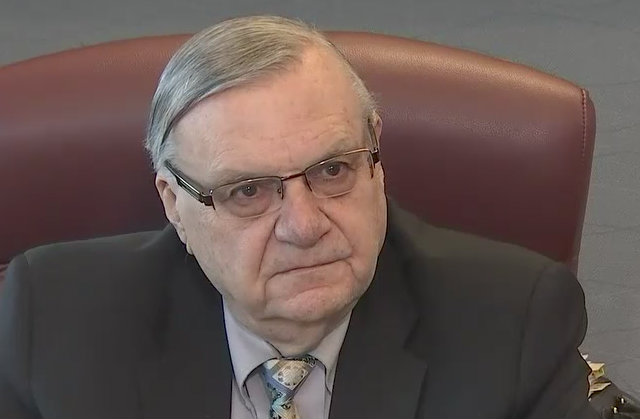 Joe Arpaio — former Sheriff of Maricopa County, AZ — has announced he will be running for Senate in Arizona, in an attempt to fill Sen. Jeff Flake's soon-to-be vacant seat.
The 85-year-old Arpaio, who rose to prominence with a branding of "America's Toughest Sheriff," was recently pardoned by President Donald Trump after being issued a jail sentence for criminal contempt.
The former sheriff will be facing off against physician Kelli Ward and Rep. Martha McSally in the Republican primary, with the latter being viewed as the strongest general election candidate.
Arpaio spoke to the Washington Examiner and discounted the notion that he is only running as a chance to further increase his celebrity profile.
"I have a lot to offer. I'm a big supporter of President Trump," Arpaio said. "I'm not here to get my name in the paper, I get that everyday, anyway.
"Being a U.S. senator is a little different than being the sheriff, because you can do a lot of things in the U.S. Senate, and I have many plans, believe me. It's tough. It's a tough decision."
Arpaio was cagey as far as what positions he would running on, though he did offer some specifics as to what his immigration policy would be.
"I have a far-out plan, which may look stupid," he said. "When they come to your attention that they're here illegally, these young people, deport them back to Mexico — or whatever — and then try to put them on a fast track to come back into the United States legally with special permits. What's wrong with that?"
"They'd say they don't know where their home country is, so let them go there and spend six months, because it might take that long to do paperwork to get them here legally and let them see their home country and see what it's really like."
[image via screenshot]
—
Follow Lawrence Bonk (@sidescrollers) on Twitter
Have a tip we should know? tips@mediaite.com