Joe Scarborough in Scathing Op-Ed: The GOP Trump Leads 'No Longer Deserves to Survive'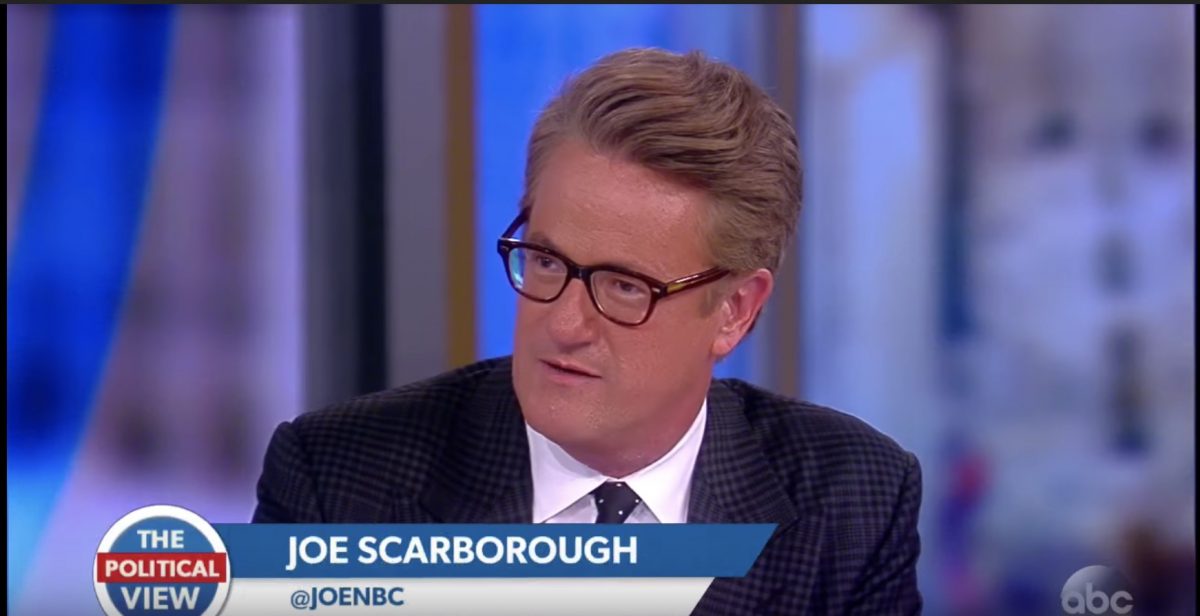 MSNBC's Joe Scarborough issued a scathing rebuke of President Donald Trump and the Republican party in a Washington Post op-ed published on Thursday.
Calling to task the members of GOP, he wrote this:
Are today's Republicans now so tribal as to blindly endorse a foreign policy warped by President Trump's obvious allegiance to a former KGB chief who controls Russia through repression, bribery and political assassination and who has called the collapse of that evil empire the "greatest geopolitical tragedy of the 20th century"? Exactly who are these people, and what have they done with my party? And how could any American support Trump's tragically weak performance at Helsinki?
Then, he wondered how any "red-blooded American" could not be repulsed by Trump's belief that Putin's word was as compelling as the evidence of his own intelligence community.
"It strains credulity to believe that any Republican would be so foolish as to defend the diplomatic debacle that led one European newspaper to call the U.S. president 'Putin's Poodle.'" Scarborough continued on. "Even at home, Rupert Murdoch's New York Post blasted Trump's 'see-no-evil' approach, and the Wall Street Journal editorialized that Congress needed to develop a containment strategy for both Vladimir Putin and Trump."
The MSNBC host then concluded by declaring in wake of Helsinki, one thing has become clear: The GOP Trump leads  "no longer deserves to survive."
"But regardless of the verdicts ultimately handed down by historians and the special counsel's office, the Helsinki summit brought two distressing realities into even sharper focus," he wrote. "The president of the United States is under the thumb of Putin. And the Republican Party he leads no longer deserves to survive."
Read the full op-ed here.
[image via screengrab]
Have a tip we should know? tips@mediaite.com